Make RCS Online Payments the smart and data-lite way
14 AUGUST 2023
Here are 4 easy and data-friendly ways to make payments on your RCS accounts.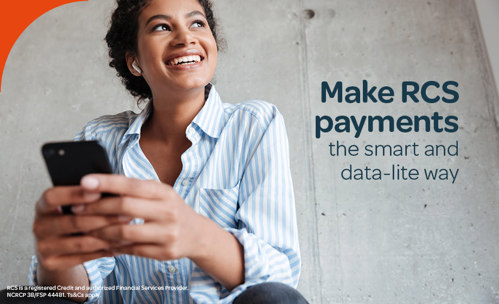 No matter what level of lockdown we may be facing, paying your RCS account from the comfort and safety of your home remains a breeze.
Here's how:
OPTION 1: DOWNLOAD THE FREE RCS MOBILE APP
Download the data-lite RCS mobile app for iOS and Android for free. View your latest statements, pay your account, check your balance, view deals, update your personal details and purchase airtime and data. It's that easy!
OPTION 2: ONLINE SELF SERVICE
Visit www.rcs.co.za and click on "My Account" to register for Self Service today. Our Self Service portal allows you to pay your account, check your available credit, download your latest statement, and update your email address.
OPTION 3: PAY VIA EFT
You can settle your account with an Electronic Funds Transfer (EFT) via your bank's online portal using these details:
Bank Beneficiary: RCS Card
Bank: Standard Bank
Account Number: 061 234 745
NOTE: Make sure you use your 19-digit RCS Account Number as your payment reference.
OPTION 4: DEBIT ORDER

Call us and set up a debit order today: 0861 729 727. Don't forget, you can also dial *120*727*card number# to request information on your RCS account including your available credit, balance owing, and instalment due.
HAVE A QUESTION?
Ask Ricci, our RCS Chatbot, or get in touch with us via Facebook or on the RCS website.
Visit the COVID-19 Corona Virus South African Resource Portal for official government-issued information on COVID-19. The Corona Virus (COVID-19) 24-hour hotline number is 0800 029 999.
MORE ARTICLES ABOUT
RELATED ARTICLES