The dangers of taking out an informal loan
17 AUGUST 2023
Be it for an emergency or a much-needed item in the home, a loan is often the answer when in need of some financial help. While informal loans – which often come from moneylenders such as mashonisas, traders and loan sharks – may seem appealing if you're looking for a small loan with minimum to no administrative costs or do not qualify for a formal loan from a registered credit provider such as RCS, they come with their disadvantages that may leave you with a hefty bill.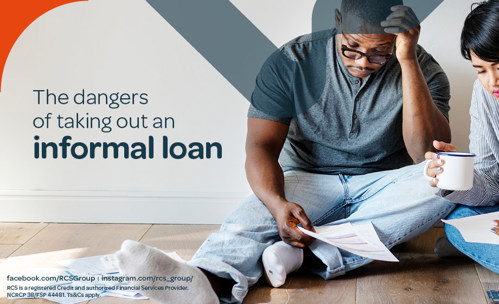 HIGHER INTEREST RATES
Informal moneylenders can often offer loans with interest rates higher than the maximum rate set by the National Credit Act per year and per month.
OPERATING OUTSIDE OF THE LAW
Informal lenders can also often operate outside the constraints of the law and formal regulations that are put in place to protect you, the consumer.
USING ILLEGAL COLLECTION METHODS
Should you falter on your payments, unregistered credit providers often use illegal collection methods that include withholding your ID book or card, bank card and PINs and even SASSA cards. If you are being threatened or harassed by your lender, you should report the matter to the police.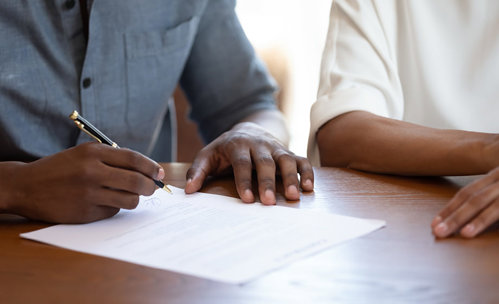 YOUR AFFORDABILITY NOT TAKEN INTO CONSIDERATION
Informal lenders will most likely not go through the stringent process of determining whether you will be able to pay back your loan without negatively impacting your other commitments. Coupled with higher interest rates they may offer it to you at, a large portion of your salary may result in going towards your loan. In the end, that amount may even be higher than what you had initially borrowed. We at RCS carefully assesses your affordability to not only ensure you can comfortably pay your loan instalments, but to also protect you.
UNDERSTAND WHAT YOUR RIGHTS ARE WHEN APPLYING FOR CREDIT
Empower yourself by learning about your rights when applying for credit – from what determines if you are creditworthy to how much you qualify for so you can make the right decision for yourself. You can also read up on RCS loan terms and conditions here.
If you feel you are being unfairly treated by your lender, you can log a complaint with the NCR at www.ncr.org.za.
MORE ARTICLES ABOUT
RELATED ARTICLES