5 Cleaning habits to preserve your car's resale value
25 AUGUST 2023
Selling your car at the best possible resale value depends on a number of variables and how well you maintain it, and that includes keeping it clean.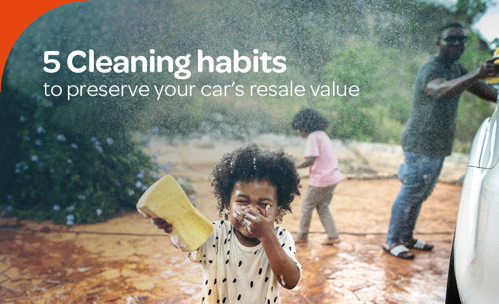 If you intend on reselling your car, you'll obviously want to get the best possible price for what was once your trusted set of wheels. This means it has to be maintained in the best shape possible, not only from a mechanical point of view but in terms of cleanliness to avoid accelerated wear and tear as well. With an RCS Store Card, you can purchase the products you need to keep your car in its best condition and get up to 55 days interest-free, plus cash when you need it.
* Prices were correct at time of publication, but are subject to change.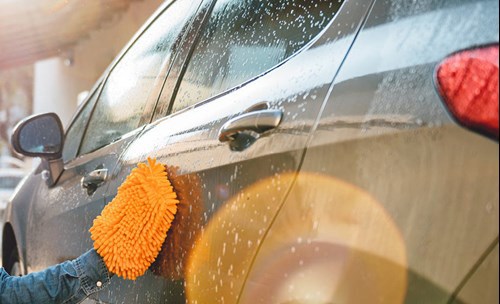 KEEP THE PAINT JOB IN TIP-TOP CONDITION
Keep your car's paint job in the best condition by avoiding the use of dish detergent when washing it. Dish detergents are considered an abrasive soap which leads to the paintwork aging faster as they accelerate the paint's oxidation process while also compromising the wax coating on it. Use a specially formulated car detergent to protect the paint job for years to come.
WHAT TO GET: Shield 5L Car Shampoo, R79, Makro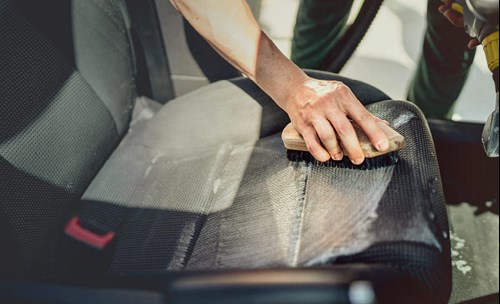 GET RID OF STAINS ASAP
If your car experiences its fair share of coffee, juice or even food spills, you'll want to always attend to those as soon as possible to avoid them seeping in and becoming unsightly permanent stains. Invest in an upholstery cleaner that's safe to use on all interior surfaces of your car such as dashboards, fabric and even leather.
WHAT TO GET: Holts Upholstery Cleaner, R40, Builders
PROTECT YOUR VINYL SURFACES
Your car's vinyl can be damaged by the harsh South African sun over time. If you park your car in the sun, the UV rays can lead to your vinyl and rubber surfaces cracking and appearing dull. Regular use of a car vinyl and rubber product can protect these surfaces from the elements.
WHAT TO GET: Shield Vinyl Plastic & Rubber Care Nu-Car, R29.99, Game
WAX ON, WAX OFF
Waxing a car may often be overlooked by car owners but it is a necessary process that prolongs the life of your paint colour through rich conditioning oils. This should ideally be done once a quarter or twice a year at minimum to keep your paint finish from fading or becoming discoloured. A quality car wax will polish and protect your car's paint colour.
WHAT TO GET: Meguiar's Cleaner Liquid Wax, R175, Builders
REGULARLY CHANGE THE OIL
The health of your car is as good as the health of its engine. Regularly conducting an oil change – which is quite inexpensive – can prevent it from experiencing a number of problems that are a result of lack of lubrication. This will save you thousands of rands in repairing your engine. If you often forget, you can purchase a handy electronic oil pressure gauge to keep track of your car's oil pressure and when it needs topping up.
WHAT TO GET: Electrical Oil Pressure Gauge, R129, Midas
GET ALL YOU NEED TO MAINTAIN YOUR CAR'S RESALE VALUE
With a variety of products on the market to help maintain your car's health and appearance, you can easily preserve its resale value. Use your RCS Store Card at any of the 30 000 retailers within the RCS Shopping Network for great prices and deals. Don't have an RCS Store Card? Apply here.
MORE ARTICLES ABOUT
RELATED ARTICLES