5 must-know finance tips for expecting parents
14 AUGUST 2023
You're about to be parents! Here are five finance tips to consider.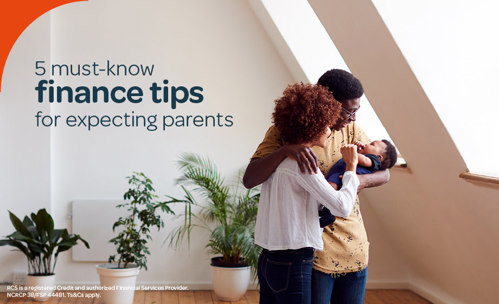 Your family growing with the addition of your new bundle of joy. But with that joy and excitement comes great responsibility, like planning for baby's financial future.
Even in these uncertain times, start with these five tips as part of your planning journey before your little one arrives;

LEARN MORE ABOUT BUDGETING AND FINANCIAL WELLNESS
Equip yourself with financial literacy to safeguard you and your child's financial future. Read more RCS financial wellness articles for tips.
Visit the COVID-19 Coronavirus South African Resource Portal for official government-issued information on COVID-19. The Coronavirus (COVID-19) 24-hour hotline number is: 0800 029 999.
MORE ARTICLES ABOUT
RELATED ARTICLES