Five Steps to Winter-proof your Home with Builders and RCS
25 AUGUST 2023
Don't be left out in the cold, check out these five steps to winter-proof your home with Builders and your RCS store credit card.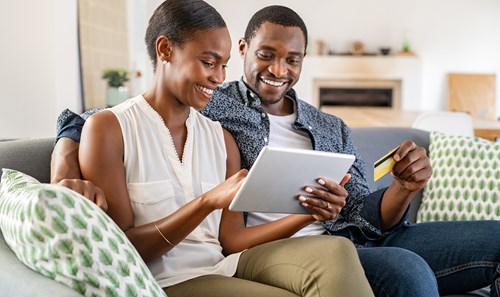 Get your home ready for the winter season with these tips that will help keep you cosy.
Fortunately our winters are relatively short and aren't too harsh compared to other parts of the world, still there are a few basic things that will help keep you warm in your home during the colder months. These tips will have benefits all year round too, like helping you save on heating and costs.
Builders has a wide range of products to help you take the steps to maintain your home and get ready for colder months. We've scoured through the massive online store on the Builders website to source some products that you could make use of to prepare for winter's cold fronts. You can also check availability of any of the products online before heading to your nearest Builders branch.
5 Hot Winter Tips
Let's dive straight into the five steps to make your home winter-proof in 2023. If you live in KwaZulu-Natal, continue reading just for fun, winter doesn't have the directions to your province...
Step 1 Cut out Drafts: Seal your doors to stop cold air from coming into your spaces. An array of door seals are available at Builders, for as little as R135 a seal. Attaching these to the bottom of exterior doors will offer multiple benefits. The bristles, or rubber, will prevent icy wind from gusting into the home, while at the same time preventing dust and dirt from drifting through. This is an easy DIY project that boasts benefits for all seasons but will help keep the heat in this winter.
Step 2 - Keep heat in and cold out: Insulation can make a huge difference, and if you are in one of the colder, more rural parts of the country, winter can bring about some bone-chilling evenings. Opting to improve your home's insulation will go a long way in keeping the cold outside. At Builders, you can find Isowall Polystyrene Insulation or undertile membranes that will assist in preventing the cold air from infiltrating through the roof. For the windows, you can simply cover them with clear plastic film. This will create an extra layer of insulation and reduce drafts.
Step 3 - Roll out the red carpet: Staying cosy is about layering, the same applies to your floors with carpets and rugs. Whether you stock up on some new rugs at Builders, or dust off some older rugs hidden in the garage, increasing the fabric ratio in your home will have a significant impact on the temperature. Rugs in tiled areas, blankets on the furniture and more pillows will all help keep the cold at bay.
Step 4 - Winters are for fires: One of the best things about winter is warming yourself next to a fire. Builders has a selection of fireplaces and fireplace accessories to choose from. If you love being outdoors, and this doesn't have to change in the winter months. Opting to install a patio fire pit, such as the Storm Heavy Duty Fire Pit, will allow you to stay warm while braving the night air. A fire pit allows you to set the atmosphere, and be warm, on winter nights with friends or family.
Step 5 - Go for gas: Gas heaters are a good option for three reasons: they warm a room or space quickly, they are economical - Gas is less expensive than electricity and they are load shedding proof.
On the third point, it is quite likely that loadshedding will get worse in the colder months when the demand for electricity increases. Preparing with gas heaters would be a smart idea Builders have a selection of indoor and outdoor gas heater options.
Most of these DIY solutions are simple options that are quick and easy for the average home handyman to complete. For bigger jobs, such as insulation and installation of products such as electric thermostats and heat solutions, you'll also be happy to know that Builders can offer installation services along with the products at competitive prices. Apply online for your RCS credit card or Builders store card and your winter blues may melt away with all the options available at Builders.
Disclaimer
Nothing in this article should be construed or relied on as advice of any sort by RCS. The information is accurate as of the time of writing, but may be subject to reasonable deviation from sources relied on.
MORE ARTICLES ABOUT
RELATED ARTICLES