5 Investment pieces for every home
25 AUGUST 2023
Now that you've bought your first home, or are looking to give your existing abode a lift with impactful pieces, here are 5 investment buys you may want to consider to get the best value.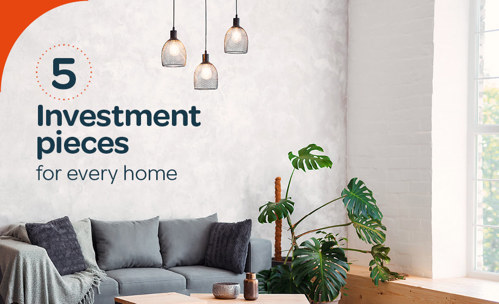 You may finally have the keys to your dream home, or are planning for that much-needed makeover, making it the perfect opportunity to consider purchasing some investment pieces. This will help you to identify which items are worth spending a little extra on as they last for years to come, and which can be bought more affordably. From quality rugs to vintage furniture pieces, here are five investment pieces for every home. Once you've found the perfect investment piece, you can apply for an RCS Personal Loan from R2 000 with interest from as low as 15%* to bring it home.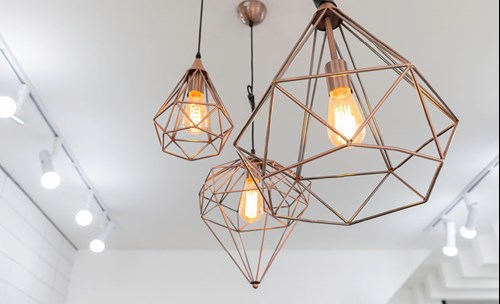 LIGHTING
Lights in the house don't only need to be practical, but can also add a little character to any room. Think about details in the fixtures. These can dictate the style of the room, be it classic or modern, serving as design pieces in their own right.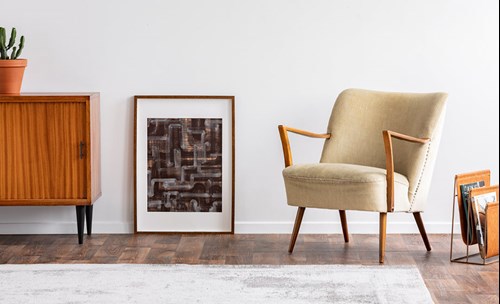 ANTIQUES
There's nothing that adds soul to a room like a vintage piece of furniture or ornament. Older pieces can create the perfect balance between modern sophistication and old-world charm. This can be in the form of a chest of drawers or even a statement chair that has been restored.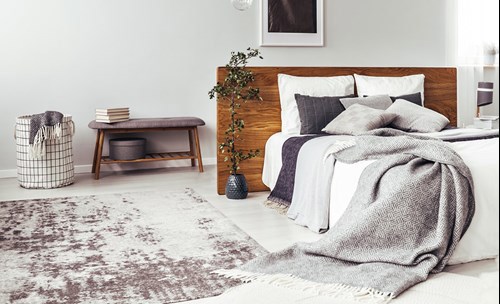 QUALITY RUG
A beautiful rug can pull the aesthetic of a room together, bring warmth and effortlessly frame key areas. What's more, a quality rug can last decades – even when you replace other items in the room, making it well worth the investment.
STATEMENT ART
Art brings life to any room while reflecting one's personal style and appreciation for the arts. A statement piece also allows you to be as bold as possible while the rest of the room remains more neutral, making it a distinct conversation starter. What's more, an original piece from the right artist could be a lucrative investment should it have the potential to appreciate in value over time, as the artist becomes better known.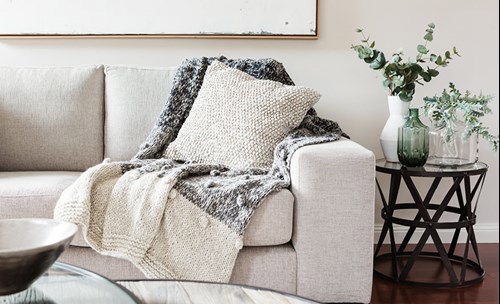 THE COUCH
A couch may be one of the most used items in your home for the family and when entertaining, which means it needs to be good quality, ie durable. With a range of fabrics, styles and colours to choose from, this piece can also set the tone for your design aesthetic. You can then purchase smaller, less costly items that build on the aesthetic.
INVEST IN PIECES FOR THE HOME YOU CAN ENJOY FOR YEARS TO COME
When choosing the right pieces for your home, it's key to keep in mind that you will want to enjoy them for years to come. Once you've settled on your best find, you can apply for an RCS Personal Loan with interest from as little as 15%* and flexible repayment terms of up to 60 months. Apply for an RCS Personal Loan today.
MORE ARTICLES ABOUT
RELATED ARTICLES