Massmart offers solar funding solutions
29 SEPTEMBER 2023
As more South Africans look for alternative energy sources to cope with load shedding, Massmart, in partnership with leading retail credit provider, RCS, has introduced a solar energy funding solution for its customers.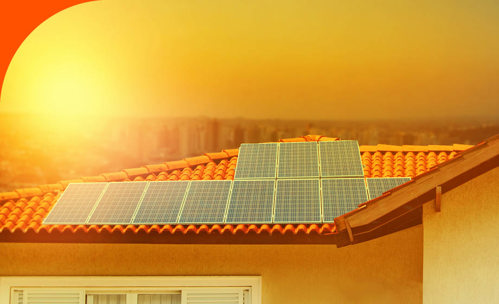 The funding is available in the form of a loan of up to R250,000, which can be released within 24 hours through a convenient application process.  The retail group offers flexible payment plans, where fixed monthly repayments can be tailored to the customer's monthly expense budget. To achieve this the repayment period can be extended from 12 to 60 months.
Varsha Dayaram Senior Vice President for Financial Services at Massmart says, "We, in partnership with RCS, place very high emphasis on developing funding solutions to meet the needs of our customers and we have noted a significant increase in the number of people who want to fund solar energy projects for their homes.  
Sharing his thoughts on the announcement of this improved funding solution, Gavin Lomberg, Chief Commercial Officer at RCS says: "With the current energy crisis that we find ourselves in, we want to offer our customers the opportunity to meet their energy needs and achieve their desired lifestyles in a cost-effective way. Through this financing solution, we can offer much-needed assistance to cash-strapped South Africans by providing them with funding for their preferred, more sustainable energy requirements."
These funding solutions are available at Makro, Builders and Game.  
To find out more about the application process, please visit:
On 1 March The Minister of Finance announced that individuals who install rooftop solar panels from 1 March will be able to claim a rebate of 25 percent of the cost of the panels, up to a maximum of R15 000.
MORE ARTICLES ABOUT
RELATED ARTICLES