A Youth Perspective on Life and Work in 2023
10 AUGUST 2023
Four young RCS staffers to share their thoughts on life and work in 2023.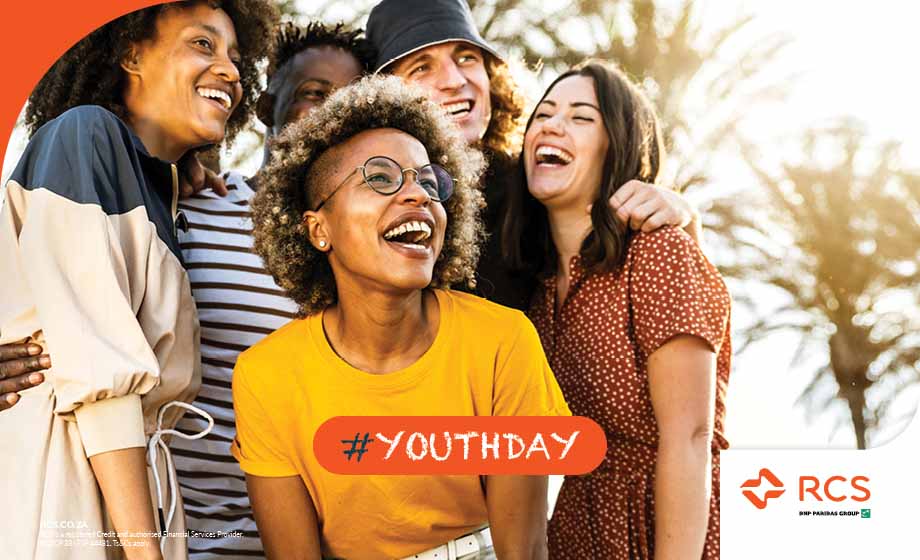 At RCS, we are optimistic about the future, and we want South Africa to be better because RCS is in it. To mark Youth Day on 16 June, we asked four young RCS staffers to share their thoughts on life and work in 2023.
Kaashif James is a 24-year-old Team Leader in Customer Service Admin. A relative veteran, he started working at RCS in August 2017.
Zainub Toyer is a 24-year-old Organisational Psychology Intern. She joined RCS in January 2023 and is writing her Masters thesis on the resilience of young people who are looking for job opportunities.
Eythan O'Reilly is a 24-year-old Graduate Developer. He joined RCS in February 2023.
Unathi Mange is a 25-year-old Graduate Trainee Business Analyst, who started at RCS in February 2023.
What do you love about being young in 2023?
Kaashif James: "Being young in 2023 allows me to learn and make mistakes. Although this can apply to any age group, the keyword is 'learn'. This is an advantage as it allows me to grow and understand where my areas of improvement are. Being part of an ever-changing society and work environment allows me to adapt and impose my own philosophy. Being part of an innovative company like RCS, which focuses on existing clientele while also appealing to the younger generation, helps me to be young and – most importantly – to feel young… which I love!
Zainub Toyer: "As someone who is at the beginning of their career, being young in 2023 presents a unique opportunity for personal growth and development, while enabling me to positively impact the field of organisational psychology within the South African context. I am passionate about helping unemployed South African youth to gain the skills and knowledge they need to become valuable contributors to the workforce. By embracing these opportunities and pursuing my passion, I hope to grow both professionally and personally while making a positive impact on the world of work in South Africa."
Eythan O'Reilly: "I enjoy being a young person in 2023 because we are living in a time of rapid technological advancement. With the rise of Artificial Intelligence, virtual and augmented reality, and the Internet of Things, there are so many exciting opportunities to innovate and make a positive impact on society. As a tech enthusiast, I feel empowered by the tools and resources that are available to me, and I'm excited to see what the future holds."
Unathi Mange: "What I love about it is that the possibilities are endless. I am a young professional who is highly motivated by community development and growth. I love knowing that I can bring change through the endless opportunities and possibilities given to me."
Who or what inspires you?
Kaashif James: "From a career perspective I am privileged to have been under the tutelage of some of the most influential and hard-working personnel within RCS. Jamie Fransman and Rachmat Mayman are the greatest influences behind my growth. I was not aware that I was able to manage (or even interact with) people until Jaime and Rachmat recognised the potential in me. They guided me and enhanced my skills. I also regard my family – my wife and two sons – as the backbone to any success in my life."
Zainub Toyer: "Life experiences have taught me that inspiration can come from many sources, but the ones that have had the most profound impact on me are my family, friends, and faith. My family and close friends have provided unwavering support and encouragement, no matter what challenges I've faced. Prayer and my faith in the Almighty have taught me to trust in a higher power, and provided me with comfort and patience."
Eythan O'Reilly: "I am inspired by the people who work with me, who share my commitment to excellence and my curiosity to learn new things. I am also inspired by the leaders who came before me, who showed me that it is important to stay true to the vision you have curated for yourself."
Unathi Mange: "I am inspired by different things and different people, but if I could choose one it would be that I am inspired by touching someone's heart and changing their life for the better."
What is your personal motto?
Kaashif James: "Opportunities don't happen. You create them."
Zainub Toyer: "Embrace discomfort for growth."
Eythan O'Reilly: "Keeps on getting better."
Unathi Mange: "Not even the sky is the limit."
MORE ARTICLES ABOUT
RELATED ARTICLES