Tips for hosting family and friends at home
22 AUGUST 2023
The festive season is renowned for bringing family and friends closer together, but it can often be a stressful occasion for hosts to plan for.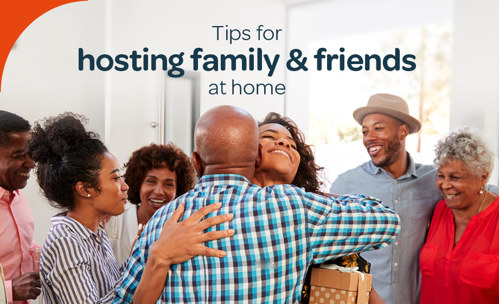 There's nothing quite like the sound of little feet in the morning running around the house, the smell of fresh coffee brewing while some banter is enjoyed around the kitchen table or the sight of plates polished off at the end of a meal shared with loved ones. These are some of the treats to look forward to when planning to host family or friends in your home this festive season.
Making this a reality, however, may often be stressful – from planning sleeping arrangements, to ensuring you've got the right crockery for memorable dining experiences. We've put together a list of tips and products you can purchase with your RCS Store Card, which offers up to 55 days interest free on every purchase, and access to cash when you need it – so you can make planning for visitors a breeze.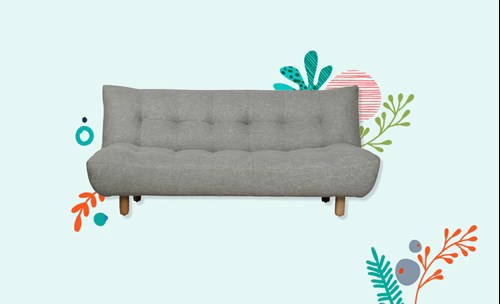 SLEEPING ARRANGEMENTS
When hosting overnight visitors, the first thing that may come to mind is who will sleep where. This often boils down to how many bedrooms you have, or space you can cleverly use. A popular and easy way to make the most of your lounge space is to invest in a sleeper couch that will come in handy for years to come while serving as a functional piece of furniture for your family.
GET IT: Kate Sofa Bed, R6 499, @Home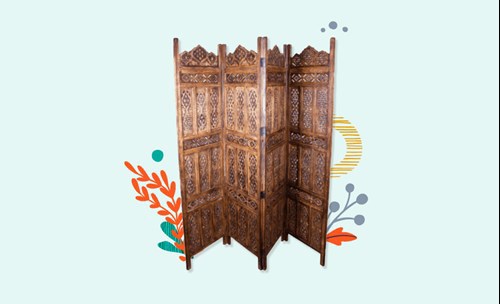 MAKING ROOM FOR PRIVACY
If you've got a sleeper couch in a common area of the house or want to divide some spaces, screen or wooden dividers are a great way to offer privacy without breaking the bank to remodel your home. What's more, with dividers coming in a variety of designs, colours and textures, they can easily add some interior design flair to a room.
GET IT: BR Picasso 4 Panel Screen, R2 799, Coricraft
CONVENIENT STORAGE
Depending on how long your guests plan to stay, you may look for storage ideas for packing away items for safekeeping or to create some additional space. No need to go drastic and pay for storage. Large storage boxes may be your answer. They can comfortably store items such as your winter coats to free up some wardrobe space, or old textbooks to declutter a room. Clear containers are especially convenient as they make finding what you're looking for easy. Simply label and pack them in the garage. Once your guests have left, they can store your large blankets and bedding.
GET IT: ADDIS 70lt Clearly Neat Storage Box, R279, Game
THE RIGHT CROCKERY AND CUTLERY
Next on the list is crockery and cutlery. A classic white dining set is versatile enough to use for all kinds of occasions – all you'll need to change is the accompanying glassware and placemats to bring a distinct theme to life. Don't just think about dinner, however. With the right comprehensive set that includes bowls and teacups, you can use the set for breakfast, lunch and dinner.
GET IT: Basic White, 18-Piece Dinner Set, R289, Makro
KEEPING FOOD WARM
The thought alone of having to dish up for every single guest at every meal can be daunting, especially if each guest has their own dietary preferences. Not to worry; a food warmer allows you to have a buffet-style setting where your guests can dish up for themselves at their leisure.
GET IT: Salton Buffet Server, R799, Game
MAKE YOUR GUESTS FEEL AT HOME
It's no easy task to host guests in your home, but with a little planning, you can be the perfect host. Use your RCS Store Card to create an inviting space for your guests, with a range of products you can purchase from @Home, Coricraft, Game and Makro and get up to 55 days interest free on each purchase. Apply for your RCS Store Card today.
*Prices were correct at time of publication, but are subject to change.
MORE ARTICLES ABOUT
RELATED ARTICLES