Your RCS Store Card unpacked
17 AUGUST 2023
New to the RCS family? We've got you covered with four must-know RCS Store Card tips to manage your account with ease.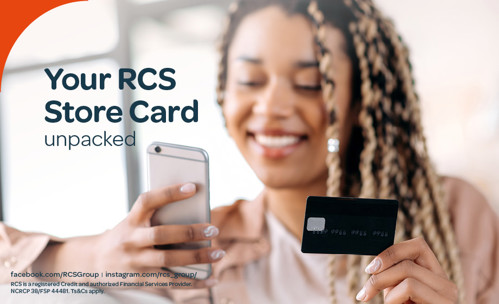 With over 30 000 stores to shop at and up to 55 days interest free on your purchases, there's a world of possibilities to unlock with your RCS Store Card. Here are a few must-know tips to manage your RCS Store Card account.
Don't have an RCS Store Card? Apply for yours today here.

LEARN MORE ABOUT YOUR RCS STORE CARD ACCOUNT
For more info on your RCS Store Card, simply visit our FAQs or give us a call on 0861 729 727.
MORE ARTICLES ABOUT
RELATED ARTICLES