Gift Ideas To Dazzle Your Dad This Father's Day
25 AUGUST 2023
Father's Day is around the corner, so check out our guide to giving your dad the epic day that he deserves.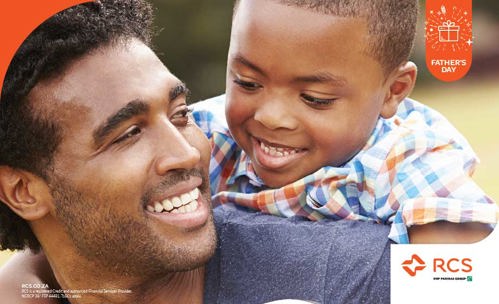 Father's Day is rapidly approaching, and it's the perfect time to go all out and celebrate the superhero in your life—your dad! Get ready to dazzle him with an unforgettable day filled with exciting gift ideas and culinary adventures. From tech marvels to fashion statements, we've got you covered. And if you're looking to create a culinary experience that will leave him speechless, we have some mouthwatering meal ideas too.
Everything on our list can be picked up with your RCS Store or Credit Card, so let's dive in and make this Father's Day truly extraordinary!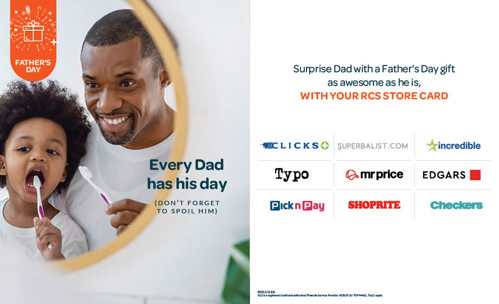 Unleash the WOW factor with the perfect gift:
Tech: Many dads are tech enthusiasts in some way or another. For gamer dads, check out the consoles, games, TVs – depending on what your budget allows. If your dad prefers being outdoors or building things with his hands, then why not consider some outdoor gear or power tools from Builders? If you want to give your dad something different, consider ideas such as virtual reality headsets, drone cameras, smart home devices, wireless charging stations and more. Gadgets are always a win.
Fashion Forward: Buying clothing for dad can sometimes be tricky, but there are a few fashion options to consider. Explore sleek leather wallets, stylish sunglasses, cool sneakers, a stately piece of jewellery, or his favourite fragrance. Help him make a fashion statement and feel like the superstar he truly is.
Adventure Experiences: Memories can also make the best gifts, so consider treating your father to an unforgettable adventure. Whether it's a thrilling skydiving session, a hot air balloon ride, a race car driving experience, or even a helicopter tour of the city, these action-packed adventures will create memories that will last a lifetime.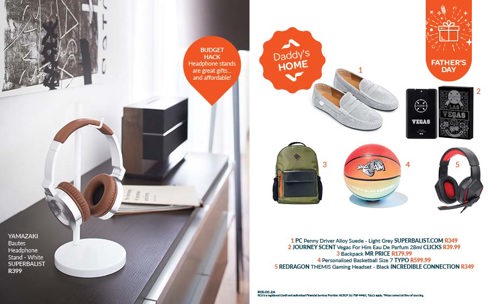 On budget cuts, try these gift hacks to make your rands stretch!
Memory Box: Create a personalized memory box filled with mementos and heartfelt messages. Include photos, handwritten notes, and small tokens that symbolize special moments you've shared together. It's a touching and budget-friendly gift that will warm his heart.
Customised Playlist: Craft a customized playlist of his favourite songs that evoke those special memories. Take it a step further and surprise him with a mini Bluetooth speaker or headphones to enjoy his tunes wherever he goes.
"Day of Surprises" Coupon Book: Design a coupon book filled with redeemable vouchers for various surprises. You can mix it up with small gifts and the offer of taking over some household chores. These personalized coupons are not only cost-effective but also show your thoughtfulness and dedication to making his day special.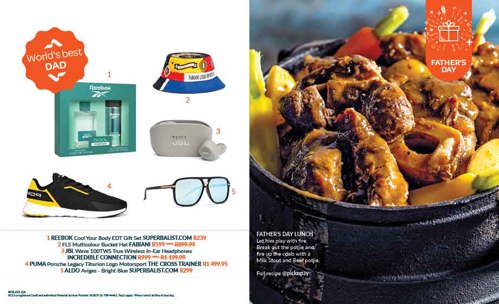 Everyone knows that the true route to a man's heart is through his stomach. So why not take dad on a culinary adventure?
Breakfast Bonanza: After letting dad catch an extra 10 winks, wake him up with a breakfast spread fit for a king. Serve up fluffy pancakes topped with his favourite fruits, add some sizzling bacon, and a steaming cup of his preferred coffee or tea. A simple, but satisfying start to the day.
Braai time: Dad often has to slave away in front of the coals, but today is the day to show off your cooking skills. Fire up the coals and treat your dad to a mouthwatering braai feast. Pack the grill with his favourite delicacies – boerewors, burgers, ribs, chops, the choice is yours. Set up a picnic-style outdoor dining area with comfy seating and make sure something cold is always within his reach.
Simple supper: After a heavy lunch, it's time to shower dad with some love. A pizza and his favourite movie is the ideal way to end the day. This way, he can snack on as many pieces as he requires after a busy day, and chances are he'll drift off with a smile on his face before the credits have even started rolling.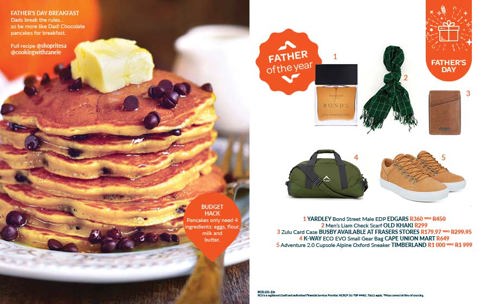 The ideas listed above are sure to spark your creative thinking ahead of Father's Day, so make sure you check out the full shopping network available with your RCS store card and put together your plan for the perfect Father's Day.
MORE ARTICLES ABOUT
RELATED ARTICLES