South Africa's best side hustles and how to do them successfully
11 AUGUST 2023
You want to establish a side business, but you're unsure of what to do. This list of side hustles will help you make some additional money with little to no effort at all. With these tips, you'll be able to start making money right away.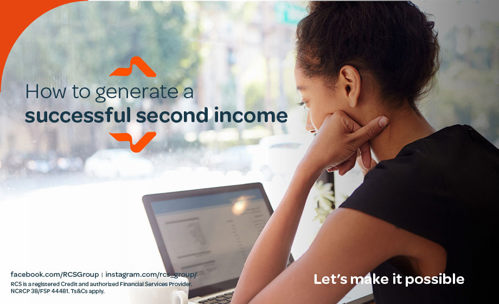 Ready? Let's get this party started!
Online surveys
Give your opinion by signing up for survey sites like Survey Junkie. There is a constant effort on the part of brands to better understand their target audiences, test new products, and discover what you care about, and they are eager to pay you for your insights.
You can do this in the mornings, in the taxi or bus, and even right before you go to sleep. Only a phone and some data are required.
Sell used items online
Find out where people in your area are shopping for products online and what the average pricing is before you begin offering your products. Next, take images of your pieces that are clear and well-lit. Make sure they look their best. If you're looking to sell something, you can list it for free on olx.co.za and gumtree.co.za, as well as on Facebook marketplace. Remember to exercise caution when exchanging money for items. If at all possible, arrange to meet in a public place and avoid travelling alone.
Whether you have gently worn clothing, furniture, or other goods collecting dust in your cupboards, now is a great time to sell them. You may not want something anymore, but it could be exactly right for someone else's wish list.
Freelance as a translator
Can you read and write in more than one language? Work as a translator.
List your language skills on freelance marketplaces such as Upwork and Fiverr and begin gaining experience. Having greater experience enables you to charge a higher rate. If you're working a full-time job and need to supplement your income, freelancing is an excellent option.
Cook and bake up a storm
You'll need some money to buy supplies, and it's a good idea to ask people you intend to sell to what they'd like. Your clients are more likely to purchase food that appears appealing. You may even get some pre-orders if people know you're doing this on a regular basis. However, before you start selling your delicious baked goods for public consumption, you would need to apply and obtain a Certificate of Acceptability. For more information, you can contact your local Environmental Health Office.
We know that many people dislike or lack the time to prepare their own lunch. Healthy, filling meals can be made ahead of time and sold during lunch if you work in an office park or crowded area.
Teach English online
Today, there are several companies all over the world that are actively searching for fresh, qualified teachers to join their ranks in the field of online English teaching. You don't have to be a teacher, but the majority of employers require some sort of degree.
Start a blog
In order to make money writing, you need a digital presence, and the best way to establish one is by setting up a blog. Blogging isn't going to make you rich fast, but if you stick with it and find a marketable niche, it can be highly rewarding. In order to make money from your blog, you'll need to build an audience and then sell advertising space or undertake affiliate marketing.
These are just a few ideas for earning money during downtime or in between employment. When it boils down to it, finding a service that people need and providing it in a competent manner is the only way to make money. Who knows, they may become full-time enterprises of their own. Today, the only thing limiting you is your own creativity.
MORE ARTICLES ABOUT
RELATED ARTICLES