How to Improve Your Credit Score
10 AUGUST 2023
Need to get a loan? Improve your credit score with these 10 tips.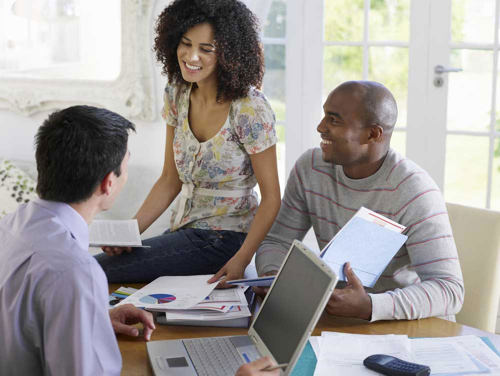 Follow these tips to improve your credit rating:
Find out your credit score by visiting a credit bureau like www.mytransunion.co.za or www.experian.co.za. Check that all the details are up-to-date and correct. Dispute any inaccuracies.
Cut back on credit where you can. While credit is a very real part of many South African's lives, there's usually room to cut back.
Assess whether you really need all those accounts and which ones are adding value to your life.
Settle your accounts before closing them. Contact the relevant credit providers to check that your name is no longer on their records.
Reduce your debt to credit ratio. Just because you have a R20 000 limit on your credit card doesn't mean you need to reach it every month. Experts recommend you keep your balance at 30% of the limit – in this case not more than R6000.
Pay off debt. Create a budget that includes paying off creditors each month. Make sure you pay the minimum instalment, if not more.
Seek debt counselling. If you are feeling overwhelmed, approach a professional debt counsellor who can help you with a budget and will approach creditors on your behalf to make arrangements to pay your debts while managing your living expenses. Visit www.debtcounsellingsa.co.za for more info.
Be proactive. There's nothing worse than dodging phone calls from bill collectors, wanting to know where your money is.Before they have a chance to contact you, let them know your situation and that you are making a plan to rectify it.
Be consistent. Don't just pay back debts when you have good months – try to pay off the same amount every month. If for any reason, you are unable to make the payment, contact your creditors immediately to inform them.
Encourage stability. Ever noticed how creditors ask you about your life when deciding on whether or not to approve your credit? They are not simply making small talk but are trying to assess your risk. Putting down roots, holding down a steady job and even being in a relationship, can improve your credit score.
Don't apply for credit too often. Did you know that every time someone does a credit check on you, it lowers your score? While getting your credit rating back in tip top condition, hold back on applying for credit.
It may take a while to implement these changes and improve your credit score but it will be worth it when you see the word 'approved' on your RCS Loan application.
MORE ARTICLES ABOUT
RELATED ARTICLES