The importance of managing credit
11 AUGUST 2023
What information is on your Credit Report?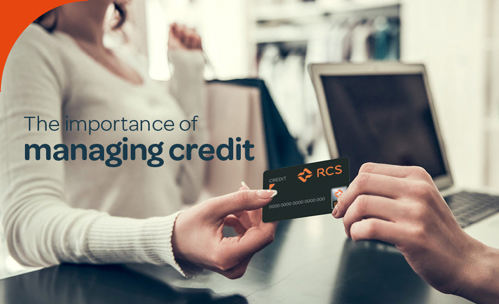 A credit report is not only a roadmap of your personal financial journey, it is also regarded as an indicator of your future financial journey. Simply put, if you have historically done a great job of keeping credit in check, paid debts promptly and not had any adverse enquiries on your personal credit profile, it stands to reason that you are going to be equally responsible with any additional credit extended to you.
The opposite is, of course, also true. If you have a history of bad credit and irresponsible spending, it seems likely that you will continue to do so in the future. This will make lenders less inclined to risk giving you credit that you may not be able to pay back.
TYPICAL INFORMATION CONTAINED IN YOUR CREDIT REPORT
Personal information
Your credit summary and score from the credit bureau
Account and payment history
Defaults and public records
Credit enquiries
GETTING THE FACTS STRAIGHT
Personal information consists of basic information about you, such as your full name, address, ID number and employment details, typically provided by you when applying for credit. Data is not limited to just your current information but also includes previous information with applicable time frames.
Your credit history is a record of your habits and behaviour when it comes to payments. Each account has a detailed record showing the initial credit amount approved, the monthly amount due, the date of expected payment and the total outstanding. If you have ever fallen behind with payments, this will be shown as both how much is owed and how many days you were behind with payments. If your account goes into arrears for a certain period, adverse feedback will be posted on the report by the credit provider. Failure to pay the outstanding amount of money or the minimum due for a prolonged period will result in adverse feedback being posted about you by the credit provider. This is likely to negatively impact your credit score and reflect on your credit report.
HOW IS THIS DATA USED?
So, by drawing on your credit profile data, credit bureaus use a mathematical equation to generate your credit score. This insight is then used to make decisions around whether or not you can afford credit or, in the case of suspected identity theft, to investigate fraud corruption or theft.
A good credit score is one of the most valuable assets you could have. It opens doors to good investments through good debt. However, if you don't keep your eye on it, it may just as quickly shut a door and limit your access to not only credit but also to future prospects and financial growth.
MORE ARTICLES ABOUT
RELATED ARTICLES