How to Make the Most of your RCS Product with the App
20 NOVEMBER 2023
Personal finance has never been this easy, and RCS has ensured that it stays on the cutting edge of technology with a mobile app to cater for your needs on the go. Not only does RCS make it quick and easy to apply for credit, from store cards to personal loans of up to R250 000, but you can now manage your funds on the go.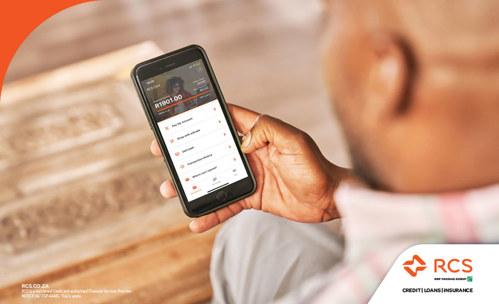 Simply download the app from your chosen app store (Android and iOS) and register your account. The process is easy, just click on the register button, then fill in your email address, ID number and your chosen five-digit pin number. 
The app will then locate your account details and ensure that you can link your RCS product to the app, and then just sign in using your five-digit pin whenever using the app. That said, you'll of course need to have a product active with RCS for you to access your information on the app,
Designed for simplicity of use, the app focuses on offering a number of key functions:
Shop online: RCS is partnered with the vast majority of top retail brands in South Africa - over 600 brands to be specific! With the RCS app, you can fill up your digital trolley any time of the day or night. You'll also benefit from a number of excellent deals as well as have the opportunity to top up on airtime or data.
Deals galore: Making use of the deals function within the app will allow you to quickly see the best specials on offer from RCS' many retail partners. This ensures that you are always getting the products you want at the best possible price. 
Track your spending: Keep your budget intact by logging into the app and keeping track of the money you have spent, and the balance that is still available to you.
Pay your account: Whether you need to make a monthly instalment, or simply want to reduce account payments faster, you can easily pay your account via the RCS app. Simply input the amount that you want to spend, then make use of PayU to complete the payment using your bank card. You will securely enter your card details, and once you input the One-Time Pin (OTP) that your bank sends through, your payment will be completed.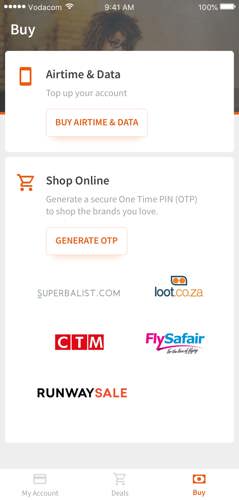 There are also a number of core account functions that you can perform while using the app:
Manage devices: If you select this option within the app menu, you can deactivate any old devices that may have been linked with your account.
Reset password or pin: It is easy to forget a password or pin if you created it in a hurry, but the RCS app makes it simple for you to reset your security credentials. Fill in the required data on the reset page, then an OTP will be sent to you via SMS to complete the reset process.
Increase limits: Should you need some extra funds, or have your eye on a slightly more expensive purchase, the app allows you to quickly apply for a credit limit increase. You will be prompted with some questions that need to be answered with yes or no, and if you qualify for the increase then your request will be handled by an agent who will contact you for the next steps.
Block card: Whether your card has been misplaced, damaged or stolen, logging into the app will allow for instant peace of mind as you can quickly request a card be blocked. Fill in the appropriate details and rest easy knowing that your funds will be safe.
If you are an existing RCS client or in the process of securing a credit facility with RCS, don't delay in getting the full power of your RCS product in your pocket. You can download the app for Android by clicking here, or iPhone users can head here.
MORE ARTICLES ABOUT
RELATED ARTICLES