How to Save on Groceries this Winter
14 AUGUST 2023
Winter is here and with the rising costs of keeping warm, and the tough economic conditions, we look at some useful tips to save money on groceries this winter.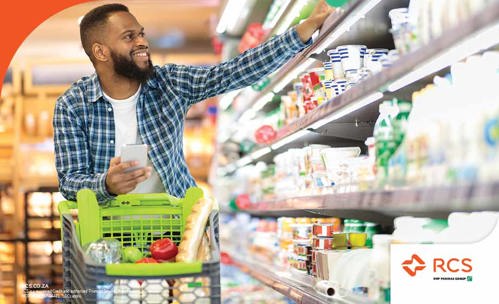 Winter is upon us and with each day growing icier, we find ourselves having to spend more of our monthly budget on electricity costs as we try and keep ourselves warm. It is no secret that with the rise in inflation, and tough economic times, we are facing an ever-increasing pressure on our monthly costs. However, with some careful planning, we can ensure that the month ahead is a little less stressful while developing healthy financial habits at the same time.
Plan Ahead
Taking the time a couple of days ahead of your pay day to sit down and plan your meals for the next month is a great way to save on expenses. Be sure to include your usual lifestyle meals, and be realistic and honest about the meals that you and your family usually eat. Consider things like takeaways and eating out or date night etc. You will find that if you include these things in your budget then you are less likely to splurge spontaneously.
Using your meal plan as a guide, draw up a grocery list for the month, then segment the list into different categories such as dairy, meat, etc. Don't forget to add any weekly staples like milk and bread. Now that we have the hard work out of the way and our planning is complete, we can focus on the fun part, the saving. When you frequent your local grocery stores, be sure to pick up their monthly savings leaflets or simply go to their websites – this is a great way to save big and really feel like you have made a difference in your budget.
Tips for Stretching Your Budget:
When purchasing your meat in bulk, it is a good idea to portion it before freezing, this makes defrosting a lot easier - you can find freezer bags at most retail stores.
Pre-cooking bulk meals can save a lot of time and also avoid situations where you would have to spend more of your budget on takeaways.
Soups and bakes are great meals for the deepfreeze, and visiting your local grocery store to purchase in-season vegetables makes it a great money saver too, as in-season produce is generally cheaper.
It is always a great idea to keep containers such as ice cream, feta and yoghurt tubs, simply sterilise them and store for when making bulk meals or, if you prefer, Checkers has some perfect options when it comes to foil dishes than can be frozen and then popped into the oven when needed – a great tip is to mark on the lid what the dish is and when it was made, this way you can always keep track of what is in your freezer.
Another pantry staple is canned goods. Usually, stores like Makro allow you to find them at a good price in bulk, allowing you to cut down costs over multiple months. Things like tinned tomatoes and tomato paste are excellent additions to dishes and have a long shelf life. Chickpeas are one of those underrated ingredients that are very versatile and also a great source of protein. Any canned bean is the ideal addition to stews and other meals, and also a terrific way to bulk up a meal - making it nutritious as well as filling.
By recycling any of your glass jars and sanitising them you can reuse them for keeping bulk batches of sauces, like tomato sauce – which is tremendously versatile as a base sauce and can be used for so many different dishes. Added to this, having it ready-made cuts the cooking time in half.
Here is a simple base tomato sauce recipe that you could consider:
Take one tin of whole peeled tomatoes – blending helps reduce cooking time.
Place the tomatoes in a pot on the stove on a medium heat
Add a teaspoon of salt as well as one clove of crushed garlic, two teaspoons of Italian herbs (one option is the Robertsons Italian Herb Mix) and one 50g All Gold Tomato paste - they also have the version that includes garlic if you would prefer to cut down time.
Let this simmer until the tomato has cooked down and becomes a little bit jammy.
Remember that when you are making bulk you are going to make more than one batch so just upscale the recipe according to how many meals you have planned to have tomato sauce in for the month. This sauce is great for pastas, tomato based curries or stews, any savoury mince dish, and also to use as a great base for pizza.
With your RCS store or credit card, you have an entire network of grocery stores at your disposal, such as Pick 'n Pay, Checkers, Shoprite and Makro, so check out the latest specials before embarking on your monthly shop.
MORE ARTICLES ABOUT
RELATED ARTICLES