RCS empowers: three women share how this Women's Month
24 AUGUST 2023
Three women share RCS's positive impact on their lives as employees. Read their stories and stand a chance to WIN!!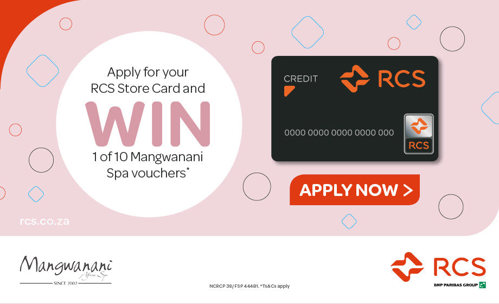 In honour of Women's Day, three women with roles in various departments within the RCS organisation share how the company has had a positive impact, not only on their careers, but on their lives. From the Women in Leadership programme to skills development, Mariné van Brakel, Unati Manyela and Zimkhitha Sikupela share in their own words, the role RCS has played in their personal and professional development.
MARINé VAN BRAKEL
EXECUTIVE: FINANCE
The RCS Women in Leadership programme, which aims to encourage and support women to attain and succeed in senior and leadership roles, has given me the opportunity to grow my network, and share challenges and achievements with incredible women across RCS & BNP Paribas. I am proud to be part of such a strong team of women who I can learn from every day.
UNATI MANYELA
COLLECTIONS MANAGER
I am RCS proud! RCS has been this great big land of opportunity, open to everyone for the taking. It is a company that inspires hope, passion and optimism. Your dreams are valid here. I started at RCS as a collections agent in 2011 and leveled up into a management role in 2017. I have experienced that your limitations are not all they are cut out to be; an employee with the right attitude and a desire to work hard despite obvious and inevitable challenges can level up and flourish at RCS.
This company not only provides opportunities, but also the right tools, and the right programmes to support those goals. RCS is currently funding my studies. I am now in the third year of my LLB (law) degree, and it would not have been possible without the continuous financial support. RCS also took me through training and assessments such as the Junior Management Development Programme, which has advanced my skills, in knowledge and in understanding various leadership styles. I am truly not extraordinary or above the rest, but one among many that raised a hand at the sight of opportunity. As a result, I am a product of RCS's active influence. I can affirm that RCS does make things possible!
ZIMKHITHA SIKUPELA
RECRUITER
At RCS we treat each other like family, and this gives me the opportunity to work with staff across all levels, which has significantly improved my ability to approach senior management with confidence. The flexibility in my role allows me to be both the best mom and employee that I can be.
I love what I do and can honestly say that while each day has a new challenge, I get to make a difference in someone else's life every day.
STAND A CHANCE TO WIN THIS WOMEN'S MONTH
In celebration of the powerful women we all know and love, apply for an RCS Store Card and stand a chance to win 1 of 10 Mangwanani Spa vouchers. Apply today!
MORE ARTICLES ABOUT
RELATED ARTICLES