Increase your home's sale value
24 AUGUST 2023
Ready to sell your home? Here are five things you can do to help you get the price you want.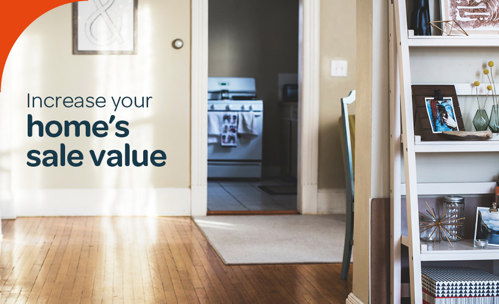 When you're putting your property on the market, doing a few simple home improvements can greatly improve its attractiveness to buyers. However, some renovation projects won't increase your home's value – and some may even detract from it. So, it's important to choose the projects that add maximum value and give the best return on investment.
Before you decide on the home renovation you're going to make however, take a moment to think about money. Whether you decide to make big or small improvements to your home, an RCS Personal Loan with up to 60 months to pay and interest from as low as 15%* can help you achieve them.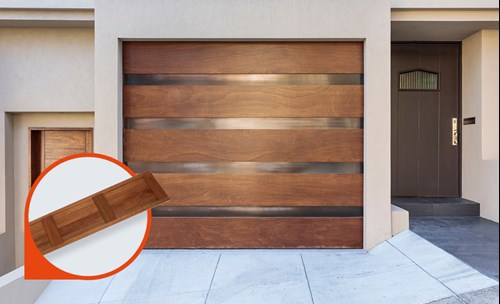 1: CREATE CURB APPEAL
They say you only get one chance to make a first impression, and that applies to your home as well. Make sure that prospective buyers feel the appeal of your property immediately by keeping the exterior and entrance in immaculate condition. Paint the exterior walls, maintain any lawn or landscaping, and clean all the windows. If you have a garage, consider putting in a new door. According to some experts, a good-looking garage door is top of the list for getting cash back on your investment.
GET IT: Wooden 20 Panel Single Garage Door, R18 085, Builders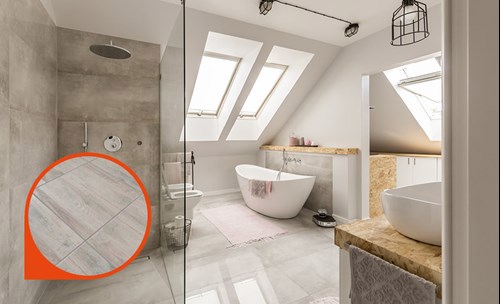 2: UPGRADE THE BATHROOMS
Once your property's exterior is looking good, it's time to turn your attention to your bathrooms. If your home has only one bathroom, adding a second bathroom can massively increase your home's saleability. Take a look at any extra rooms or unused spaces to see if you can find room for another bathroom. There's no need to go overboard with heated towel rails, designer fixtures and custom cabinets. When upgrading an existing bathroom, replacing outdated fixtures and tiles with modern ones will get you the best return.
GET IT: Origins Natural Matt Ceramic Floor Tile - 500 x 500mm, R124.90, CTM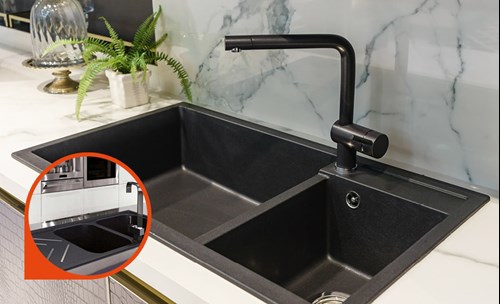 3: UPDATE THE KITCHEN
The kitchen is the heart of any home, so making the right improvements here can make a huge difference to potential buyers. Just be careful to balance the cost of materials with the overall value of your home. Even a minor kitchen remodel can result in a major cosmetic improvement. Start by replacing old appliances with new, more energy-efficient models, repaint or reface cabinets and replace their handles, install new countertops, and put in a new sink and faucet.
GET IT: Stirling Dusk Stainless Steel Triple Sink Bowl – Depth 140mm, Top Mount 1 400 x 500mm, R3 999.90, CTM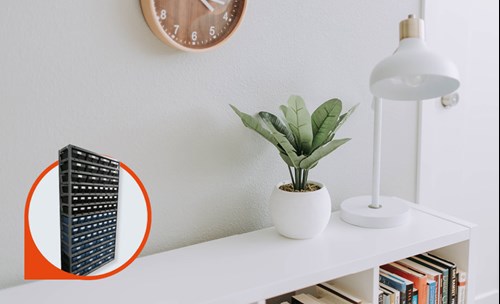 4: MAXIMISE SPACE
A fair amount of clutter will have accumulated in your home over the years. First do a clear-out, then install some smart storage solutions to keep any excess stuff neatly tidied away. Less furniture can also make rooms appear bigger, so it may be a good idea to remove two or three items of furniture from each room and keep them in storage until you move.
GET IT: Storage Combo with grey steel shelving and plastic storage bins, in black and blue, R4 000, Makro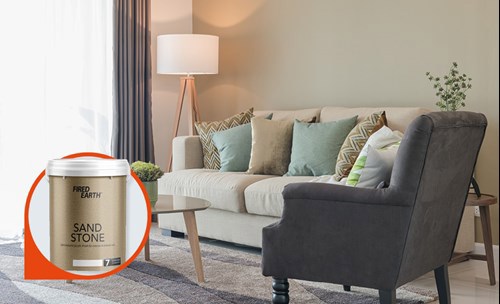 5: KEEP IT CLEAN AND BRIGHT
You may not notice the marks on your walls and floors anymore, but prospective buyers certainly will. They may also be put off by the purple paint you've used in the dining room. So, before showing your home, have all your interior walls repainted in a light, neutral colour and make sure the ceilings and skirting boards are a clean, bright white. If you have carpets, get them professionally steam cleaned. Polish any wooden floors and clean ceramic floors and grout lines.
GET IT: Fired Earth Sandstone - Murky Way (5L), R388, Builders
GET READY TO RENOVATE
Now that you're ready to maximise your home's value, you just need the cash in your account to make it happen. Thanks to our fast, paperless application process, you can apply for your RCS Personal Loan today, and receive a decision in seconds.
*Service and initiation fees apply.
* Prices were correct at time of publication, but are subject to change.
MORE ARTICLES ABOUT
RELATED ARTICLES