How healthy living does not have to break the bank
23 AUGUST 2023
Living healthily can be expensive, but it doesn't have to be. Adopt these seven budget-friendly tips for healthy living.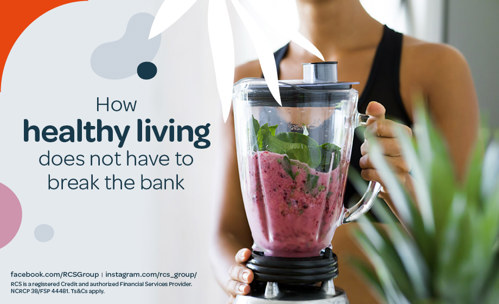 Ah Monday, the start of a new week, the start of a new health goal. Sound familiar? Unfortunately, whether it's a birthday dinner or a holiday celebration, things often get in the way of our grand health plans. But there has never been a better time than now to dust off the lockdown crumbs and make positive, long-lasting changes. Here are some simple adjustments you can make to live a healthier lifestyle without breaking the bank.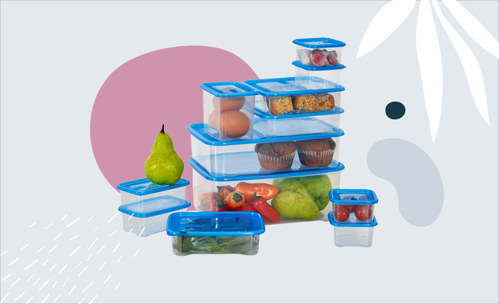 PLAN AHEAD
It's almost impossible to eat healthily on a budget without a meal plan and grocery list. Keep your kitchen stocked with healthy snacks such as popcorn, nuts and dark chocolate. Plan your meals for each week so you're not tempted by takeaways or pricey convenience food. Prep you're your meals and keep them fresher for longer with airtight containers.
GET IT: Addis 24 Pce Fresh Stuff Food Saver Set, R149, Game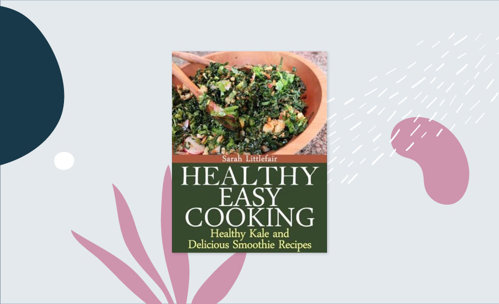 MAKE IT YOURSELF
Even if it's never really been your thing, it's never too late to learn how to cook. It will give you total control of what ingredients go into your meals. Good news! As we head into summer, it's the perfect time for simple meals like grilled fish and colourful salads. Invest in healthy recipe books and get the family involved in trying new recipes.
GET IT: Healthy Easy Cooking by Sarah Littlefair, R278, Exclusive Books
VISIT YOUR LOCAL MARKET
One of the easiest ways to eat healthily on a budget is to incorporate more fruit and vegetables into your diet. A farmers' market is a great place to find beautiful seasonal produce at the best prices.
BUY FROZEN PRODUCE
Frozen fruit and vegetables are very nutritious, more affordable and they can be kept for longer periods of time. Think frozen berries for breakfast smoothies and frozen vegetables for soups and pastas.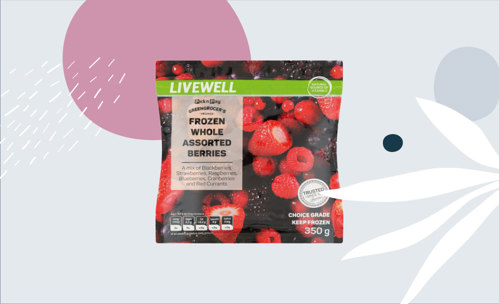 GET IT: PnP Frozen Assorted Berries, R72.99, PnP
FIND A VIRTUAL HEALTH BUDDY
Download a health app onto your phone to track your progress. With instant access and helpful reminders, it will keep you motivated on your health journey. MyFitnessPal is free and it basically logs everything: meals, workouts, calories, favourite recipes and more.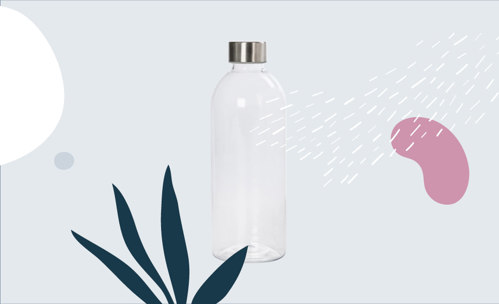 DRINK MORE WATER
We know you know, but we'll say it again: water is essential for healthy living. If downing two litres a day is a struggle, start by diluting your regular drinks or swapping out one or two for water.
GET IT: Essential Tritan bottle 1ltr, R119, @home
MOVE YOUR BODY
To boost your efforts and get your blood pumping, there's nothing better than exercise. Walk with your family, check out Insta-worthy views on a hike or get your sweat on with a free fitness app like PUMATRAC. You can dance, run or get boxing fit with their world-class trainers, and you can do it in your PJs.
Find other workout tips from trainer Johno Meitjies.
MORE ARTICLES ABOUT
RELATED ARTICLES