Where to Save on Groceries this Autumn
25 AUGUST 2023
Give your budget a break this autumn by saving on essential groceries. We take a look at some of the best grocery deals available right now.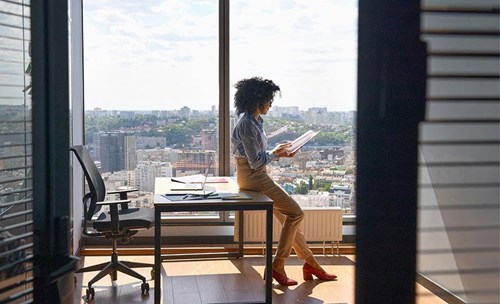 Smart shopping can result in a huge amount of monthly savings, and with the information available at your fingertips, it's easier than ever to find great deals this autumn.
Whether you are using an RCS credit card online, or one of the many store cards from some of the biggest retail shops in the country, there is an opportunity to save hundreds of rands, on your monthly or weekly shopping runs.
Below we will look at some of the current deals available, as well as guide you to the relevant specials pages on the retailers' websites so that you can constantly check back and take note of the specials on offer. Some of the retailers below also offer convenient online shopping options.
Checkers:
Checkers is running some excellent specials that benefit regular shoppers and Xtra Savings card holders, with chicken fillets at R69.99 per Kg, as well as drum and thigh pieces at R57.99 per Kg.= You can also get white Albany Superior bread loaves at R30 for two - a saving of R10. Xtra Savings card holders can pick up 2kg of rice for R29.99 (usually R36.99). Cereal is another essential during the month and Coco Pops are on special for R39.99, marking a R15 saving! These specials are all available until 10 April 2023, and making use of Checkers' website allows you to shop from the comfort of your own home. Check out all the specials here.
Makro:
Makro has a range of specials catalogues that are both province specific and focusing on specific merchandise. Be sure to check in for new catalogues which will arrive at the end of the month. However, Cape Town shoppers should most certainly take note of the Ramadan specials, offering some excellent savings on essentials. You can pick up 10kgs of white Selati sugar for R179. There is also bulk spaghetti or macaroni (20 packs) at R310, with a saving of R14.95. You can also check out their online specials here.
Pick 'n Pay:
Pick 'n Pay is also running to the end of their current monthly catalogues, but the Easter Feasting in-store catalogue offers some great savings until 10 April. Get PnP Traditional Boerewors at R98.99 per Kg while bulk VP Rump or Porterhouse Steak is available at R149.99 per kg! There is also a full range of online specials which you can find here.
Shoprite:
Shoprite is also celebrating Ramadan with their own catalogue, and you can take advantage of some excellent prices until 23 April 2023, such as Sunfoil 2l sunflower oil at R74.99. There is a R25 saving on Crystal Valley 750g Gouda cheese at just R89.99, as well as a R10 saving on frozen Pastry Pride Sausage Rolls, selling at R59.99 for a box of 30 pies. In the online shopping section, you can find Nulaid eggs going for R34.99 (18 eggs), marking a saving of R13 for Xtra-Savings card holders. Check out all of Shoprite's specials here.
Spar:
Although the new catalogues should be out shortly, Spar does have a number of national Spar Rewards deals which change on a regular basis. Get Nescafe Gold coffee at R15 off, while there is a R40 saving on a combo of Spar sunflower oil, rice, eggs and flour. Keep a close eye on the Spar specials page to scour through the latest national deals once their new catalogues are released.
Most retailers have drastically improved their online websites in the last couple of years, making it easy for you to compile a shopping list to maximise all of the specials. There are also a number of Easter and Ramadan deals to take advantage of, making it the ideal time to stock your cupboards with canned goods and dry essentials, while filling the freezer with meat and other frozen food options. Be sure to head to the RCS Shopping Network page to check out all of the retailers that you can shop at this autumn.
Disclaimer
Nothing in this article should be construed or relied on as advice of any sort by RCS. The information is accurate as of the time of writing, but may be subject to reasonable deviation from sources relied on.
MORE ARTICLES ABOUT
RELATED ARTICLES