How many credit bureaus are there in South Africa?
10 AUGUST 2023
Do you know what the credit bureaus are? They are the key to your financial history and credit score. This is why it's important to know if you plan on taking a loan out. This blog post serves as a guide to credit bureaus in South Africa.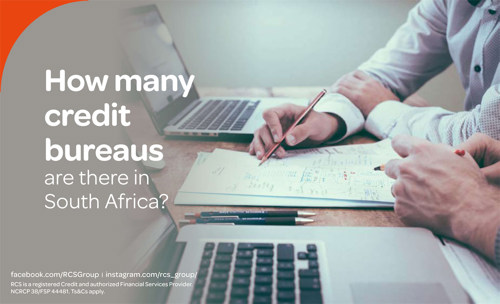 What is a credit bureau?
A credit bureau collects and stores your credit data from credit providers and lenders. This data includes any accounts or loans in your name, loan balances, and how responsible you are with your repayments. Action taken against you if you haven't paid your accounts is also recorded.
Credit bureaus gather your credit history into a report for lenders to use when assessing your credit application. Lenders also use this report to determine your loan terms if your application is accepted. So, when making an application to a legitimate loan company in South Africa, make sure you understand what your credit report could be saying about you.
How many credit bureaus are there in South Africa?
Overall there are 11 credit bureaus that different creditors may report back to and hold different information about you. These are;
Full member credit bureaus: Consumer Profile Bureaus (CPB), Experian, TransUnion, VeriCred, and Xpert Decision System (XDS).
Intermediate credit bureau members are: Managed Integrity Evaluation (MIE) and Tenant Profile Network.
Reseller credit bureau members are: Credit IT Data Risk Management Solution, Lexis Nexis Risk Management Services, Searchworks 360, and Africa Credit Bureau.
The four main credit bureaus in South Africa
There are four main credit bureaus, namely; Experian, TransUnion, Compuscan, and XDS. These are full member credit bureaus and are the most commonly used credit bureaus.
Credit bureaus can deal with different types of credit information, so it's important to compare credit reports for your credit score. Each credit bureau has different ways to access credit reports, be sure to find out how you will need to check your reports.
Other things to note:
Credit bureaus update credit reports every 45 days. However, it does depend on the lender.
Contact credit bureaus directly if you need additional help or to find out more on how to check your credit reports.
When applying for a loan, knowing your credit score and history is important so that you will be able to assess the likelihood of your acceptance. And help you reach your financial dreams.
MORE ARTICLES ABOUT
RELATED ARTICLES