How to dress for a job interview
22 AUGUST 2023
Nailing the dress code for a job interview can be nerve-wracking, but no matter whether you're a guy or a girl, a businessman or a designer, there are some general rules that apply.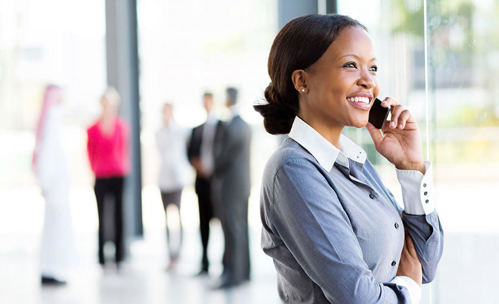 Look, we'll be honest: your choice of outfit won't necessarily get you the job (your CV, covering letter and interview skills will also help)… but first impressions last. And – as anybody who's ever hired someone will tell you – an interviewer will decide almost immediately whether you look the like kind of person they want to hire for the job.
Dressing for a job interview is no longer as simple as pulling on a suit or pencil skirt. You'll need to do some research about the dress code and style culture of the company you're applying to work at. Some offices, such as financial institutions, still call for a traditional formal suit, but a suit would be totally out of place in, say, a creative design studio.
Check out the company's website and social media accounts, and if you're really dedicated you can phone the receptionist and ask directly. (It's a much better option than stalking the staff during their lunch breakds!)
Business formal:
A traditional pants suit and tie or a skirt suit is the norm, so getting dressed for work everyday should be pretty effortless. The style is conservative, so avoid bright colours.
Business casual:
For guys, choose slacks or chinos with a button down or golf shirt and dress shoes. Ladies, choose slacks or a knee-length skirt with a blouse and smart shoes.
Casual:
You can sometimes get away with a dark wash denim as long as it's paired with dress shoes, a tucked in shirt and a belt. Ladies can also wear conservative dresses and ballet flats.
Safety rules:
Dress a bit smarter than the job requires. As a general rule, no jeans, takkies, T-shirts or hoodies.
Leave your Mickey Mouse tie and luminous pink headband at home, and keep the quirky fashion statements for celebratory drinks once you've actually got the job.
Guys, your hair and beard should be neatly trimmed (or play it safe and opt for clean-shaven). Ladies, make sure your hair is clean and not hanging in your face.
Make sure your nails are clean and trimmed and leave the fake nails and bright colours for the weekend.
Key pieces for smart-casual office style:
Blazer
White or blue shirt
Dark wash jeans
Classic belt
Smart shoes
TRY IT YOURSELF!
Your RCS Card gives you access to the RCS Network of over 21 000 retailers – including leading fashion brands. Use your RCS Card today to shop for the look that'll have you dressed for success.
MORE ARTICLES ABOUT
RELATED ARTICLES