How to prepare for having a baby
25 AUGUST 2023
Tiny humans are exhausting, awesome and expensive. Take control now and plan for your new family.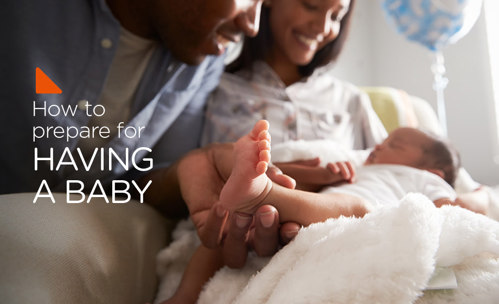 There's no way around it, you're going to feel the pinch when you have a baby. It's totally worth it, but also an adjustment none the less. An RCS Personal Loan is the perfect way to get a handle on things so that you can enjoy the arrival of your newborn without financial stress weighing you down. To help you plan, we've highlighted four areas with big price tags.
1. INCREASED MEDICAL COSTS
A major financial roadblock that people struggle to plan for is the substantial medical bill. From checkups and ultrasounds, to prenatal vitamins and the actual birth, it's a pricey process. Even with medical aid you often have to pay in extra for your gynaecologist, anaesthetist and paediatrician, so make sure you know what is covered and consider getting gap cover options early on. Then, in your baby's first year, expect to pay for regular checkups, immunisations and medication.
2. PREPARING YOUR HOME
For such tiny things, babies can have a lot of stuff. Storage is essential, as well as a safe place for your baby to sleep. A cot is a must-have when you need a safe spot to put baby while you run to the loo! Speaking of safety, if you have stairs, you'll need some sturdy baby gates and if you have a pool, you'll need a cover or fence. 
3. BUYING BABY GEAR
Your baby needs lots of things – here's a good list – but three items every parent-to-be should spend their cash on are a good-quality car seat, a pram and a digital thermometer. You need a car seat to leave the hospital, a pram to cruise the mall while on maternity leave and a digital thermometer to end the "should I or shouldn't I" debate before calling the doctor. You'll also have the ongoing cost of buying nappies and wet wipes every other week and over two years that's well over R15 000. Ouch.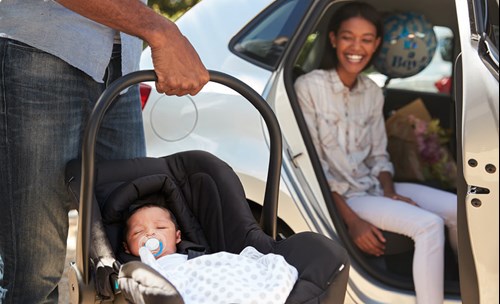 4. CHILDCARE WHEN YOU GO BACK TO WORK
If both you and your partner are heading back to work, then start looking for childcare long before your maternity leave is over. It can take weeks to visit day care centres and interview nannies to find the right fit. Plus, you'll need time to send your nanny on a first aid course if she hasn't done one already.
PLAN YOUR BABY BUDGET WITH THE HELP OF AN RCS PERSONAL LOAN
While nothing can really prepare you for life with a newborn, you can make sure your focus is totally on your baby by cutting down on financial stress. An RCS Personal Loan is easy to apply for online and you can get a loan from R2 000 all the way up to R150 000. You'll have the cash you need within 24 hours. Don't wait to sign up!
MORE ARTICLES ABOUT
RELATED ARTICLES