RCS's Black Friday Predictions: Digital Payments Making Big Deals, Bigger.
25 AUGUST 2023
With most retailers offering deals for more than just one day, here are some tips on how to make the most of this year's Black Friday deals.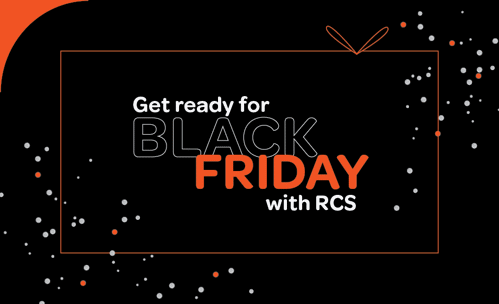 As digital payments gain popularity in South Africa, money starts moving faster. Across a wide range of shopping networks, big deals get bigger and easier to access, with online becoming the next place to be. The retail industry has officially begun with Black Friday preparations! And, with the holiday season looming, shoppers are quickly learning the best practices for maximising the big day, and businesses are emphasising customer accessibility as a key component of their strategy.
Skip the line. Save money.
It seems that people cannot wait for the sales this year! So, if you're a business owner, you should prepare for the Black Friday and Cyber Monday rush. In 2020 and 2021, FNB saw a 4% increase in Black Friday sales, with a 30% increase on online platforms. This year will develop similarly to the pandemic's peak due to sales increasing and starting ahead of schedule. As a result, contactless payments can be processed more quickly and large purchases can be completed more efficiently.
The growth of mobile browsing makes digital payment methods simpler and more accessible. Given the fact that there are literally millions of South Africans looking for Black Friday deals, online retailers such as Superbalist and Makro make it easier for those who prefer to avoid the crowds and long checkout lines. In-person purchases, on the other hand, increase conversions, process payments more quickly, and reduce payment friction, resulting in a memorable purchase. We're putting what we've learned from being online into practice in-store.
Be smart. Get the real deal.
Everyone is capable of making sound decisions, but If you want to get the best prices, plan your shop early. Discover more about the best deals available in the RCS Shopping network, and which sale is best for you.
Thanks to Finder's excellent insights into the figures from Black Friday shopping statistics, we anticipate fewer impulsive purchases and more deliberate sales as companies make sure their discounts are, in fact, discounts. We offer a bit of advice to help you manage your money, and make sure you're getting the best value out of a purchase.
Compare prices ahead of time.
Do your own discount calculation.
Complete your transaction as securely as possible by paying with RCS.
When it's time to shop, use the below tips and tricks to fast-track both the in-person experience and online shopping when the demand is high.
In-person
Learn the layout of the store so you can spend less time shopping and get the best deal possible.
The early bird catches the worm. Don't miss out because you were late!
Be street smart. Research ahead of time so you can easily spot a good deal.
Online
Fill up your online cart as soon as possible with the items you budgeted for.
Don't get distracted, focus on the things you already planned to buy.
Ensure you've short-listed all the online stores likely to have what you want so you can quickly compare prices.
Pay with RCS
RCS works hard to ensure that those who use our products have peace of mind. The RCS Store Card is accepted by over 30 000 retailers, and our card can be used to make purchases anywhere the RCS logo appears.
Online shopping, mobile app withdrawal, up to 55 days interest-free, affordable monthly instalments, flexible payment options and free SMS notification on all purchases for peace of mind - these are just a few of our features to support you on Black Friday and ensure that your online or in-store purchase goes smoothly and securely.
Apply for your RCS card to get access to South Africa's largest independent shopping network.
To conclude
Whatever Black Friday deals you want to take advantage of, always plan ahead of time and practice self-control. Rushing in could result in you getting a deal that isn't a good discount off the item's regular price or being forced to buy an outdated product when you really wanted the most recent. The biggest risk is missing out on the Black Friday deal you've been eyeing since January. Make a list, double-check it, and compare the regular and discounted prices.
MORE ARTICLES ABOUT
RELATED ARTICLES