WIN 1 of 2 Hisense 50" UHD Smart TV's with RCS
24 AUGUST 2023
Black Friday is fast approaching and this year we're making it extra special, just for you!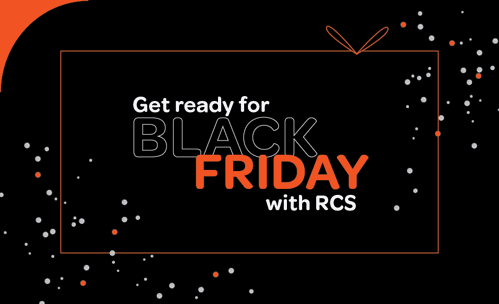 Black Friday is fast approaching and this year we're making it extra special, just for you!
Black Friday takes place on 23 November this year, with lots of retailers carrying the saving festivities through the weekend, including Cyber Monday on 26 November 2018. Did you know you can use your RCS Card in more than 25 000 stores, including two of the Top 10 Online Stores who had the most monthly visits on Black Friday 2017 weekend, Makro.co.za and Loot.co.za.
We are waiting in anticipation for our retailers to release these crazy deals of which some will be exclusive to RCS Card holders and will be valid in November leading up to Black Friday, Black Friday weekend and Cyber Monday.
How to prepare for Black Friday Shopping weekend?
Well you have to be prepared! Be prepared weeks in advance. A good time to start looking at deals daily, yes daily, would be as of 1st You will see retailers promoting their offers in-store, via the website, via Social Media, via Mobile App Notifications and Price Comparison websites. Make sure you subscribe to as many retailers' communications as you can.
Make a list of items you wish to buy, compare prices and stick to a budget. Make sure you stick to the budget, so you will buy the desired items at the right price.
Research Store opening times if you plan to visit the retailer stores or check the retailer's Website to be put on their online deals waiting list.
Get a good night's sleep, eat a good breakfast, and stretch before visiting the stores or malls, or you starting your online shopping venture. Ensure you are well hydrated and calm while you are doing your shopping in-store or online.
RCS Competition
We've decided to spice things up even more by not only are we giving you the inside scoop on some of the hottest Black Friday deals and savings but we're also giving you the opportunity to WIN 1 of 2 Hisense 50" UHD Smart TV's valued at R7800 each.
To enter this competition is easy, simply sign up and apply for an RCS Card online between 1st and 26th November 2018 to stand a chance at winning one of these awesome prizes.
To view the Terms and Conditions and other information on this competition, please click here.
Happy Black Friday weekend Shopping,
The RCS team – Let's make it possible!
MORE ARTICLES ABOUT
RELATED ARTICLES