The rules of thumb around borrowing responsibly
15 AUGUST 2023
Thinking about applying for a loan or taking out a line of credit? Here's how you can do it without getting yourself into hot water.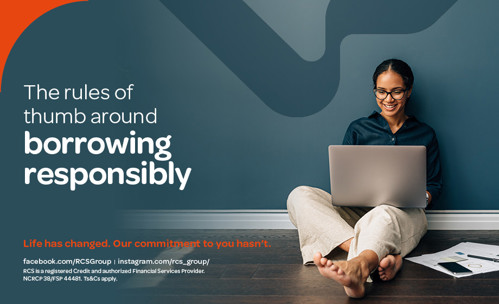 Personal loans and credit are a helpful way for you to reach your goals, but you don't want to find yourself drowning in debt. Before applying for that loan or credit card, consider these smart tips for responsible borrowing.
DON'T TAKE ON MORE DEBT THAN 35% OF YOUR INCOME CAN COVER
Don't fall into the trap of thinking that repaying your loan will be your only expense. When figuring out how big of a loan you can afford to take out, don't budget more than 30 – 35% of your net income towards debt payments – including your mortgage or rent. The rest of your income will be divided between other living expenses, leisure, savings and investment and retirement.
PAY OFF HIGH-INTEREST DEBT FIRST
The quickest way to pay off your debt that also saves you the most money in the long run is to pay off the highest-interest debt first. You might consider deviating from this if your primary goal is to boost your credit rating as quickly as possible. Then your priority will be to pay off any maxed-out credit cards as soon as possible.
KNOW YOUR CREDIT PROFILE
It's important to know the status of your credit report before taking on debt. Having a healthy credit score may even mean that you're able to negotiate better terms with credit providers. Learn more about maintaining a healthy credit score here.
ONLY BORROW MONEY FOR YOURSELF
No matter how much you want to help out your friend or family member, think very carefully before taking out a loan on behalf of another person. The only person that will be legally liable for repaying the loan will be you and if anything should go wrong with repayments, it will be your credit score that is affected and you that would need to deal with any legal ramifications.
Empower yourself with more financial wellness tips here.
*The advice given here is not financial advice and is for information purposes only. Always consult a certified financial adviser.
MORE ARTICLES ABOUT
RELATED ARTICLES