Habits for financial wellbeing
12 AUGUST 2023
As we acknowledge World Mental Health Day today, it's important to take stock of areas of our lives that effect our mental wellness, including financial strain.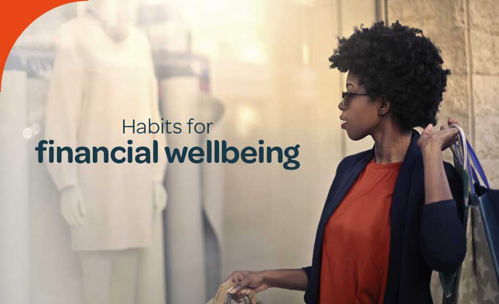 How we manage our finances can have a positive or detrimental effect on our mental health. It's therefore important to have a healthy relationship with money so it doesn't weigh heavily on your mental wellbeing.
UNDERSTAND HOW FINANCIAL STRAIN CAN LEAD TO STRESS
Your stress levels can be affected by a number of things, including worrying about how you'll pay rent or provide for your family. In fact, it can lead to feelings of helplessness and no hope, according to clinical psychologist and Assistant Professor of Psychiatry and Behavioral Health at Northwestern University Feinberg School of Medicine, Nancy Molitor, PhD, in an interview with NBC News BETTER. A number of studies have also found that debt can lead to stress and depression.
DON'T IGNORE THE PROBLEM
If you're struggling with debt, it's important to not ignore the situation or the feelings that come with it and their effect on your overall wellbeing and outlook on life. Speak to your creditors to arrange for feasible payment plans or employ the services of a financial planner to manage your financial situation. Admitting to yourself that your finances are affecting your mental wellbeing is the right place to start so as to tackle the problem head-on.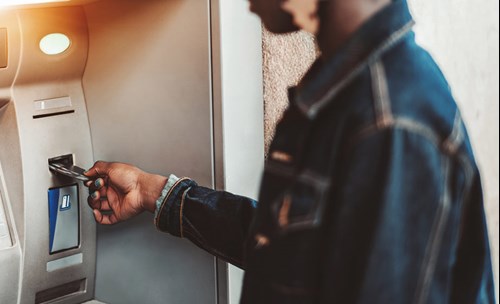 PLAN, PLAN, PLAN
If you've come to terms with possibly being in a dire financial situation or foresee it being a problem, it's crucial to have an actionable plan around how you'll come out of it. This will put you back in control and help alleviate feelings of financial imprisonment. Get a budget in place and keep to it, set goals so you can hold yourself accountable and identify progress or your weak points and change your lifestyle where possible.
BE TRANSPARENT
Be transparent to your spouse, family or peers about your financial situation. Trying to keep up with the Joneses does nothing more than dig you into a deeper financial hole. By speaking openly about your financial situation, you'll have more control over managing expectations, and friends and family with your best interest at heart will also hold you accountable when you may be making bad financial decisions.
LIVE WITHIN YOUR MEANS
Above all else, living within your means with a no or a healthy amount of debt is key. Limit your expenses as much as possible and apply the 50/30/20 rule. 50% of your salary should go to fixed expenses that remain unchanged each month like your bond payments. 30% of your salary can go toward expenses that change each month such as clothing or what you budget for entertainment. The remaining 20% should go towards your savings so you have a healthy nest egg for emergencies.
MORE ARTICLES ABOUT
RELATED ARTICLES