Game launches virtual credit for digital integration
29 SEPTEMBER 2023
South African consumers who shop at Game will now have access to a virtual credit facility that will enable credit purchases directly from Game's online store as well as the online stores for Builders and Makro. This comes as retail giant Massmart, aligns itself with the push towards digital innovation in a bid to make credit more accessible to a broader customer base. To realise this vision, Massmart will lean on the technological capabilities of its long-standing consumer credit partner, RCS.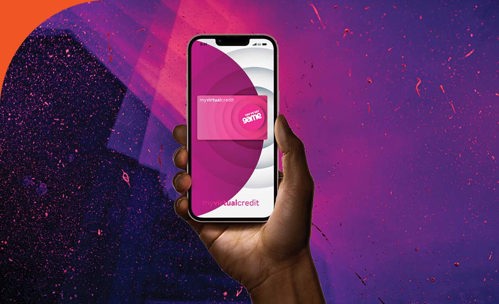 Game myVirtual Credit allows online shoppers to purchase goods on credit and repay their balances in convenient instalments. To make use of this service, shoppers will simply select the Game virtual credit option during the checkout process.
Game myVirtual Credit will offer a fully integrated digital experience for customers, administered by RCS. As RCS Chief Commercial Officer, Gavin Lomberg asserts, this decision aligns with the group's ongoing commitment to customer-centricity and bringing a new level of convenience to the arena of consumer credit.
"Virtual credit is our solution to cater to the increasing consumer demand for more convenient ways to shop online, repay and manage credit easily and efficiently. In supporting our retail partners to deliver online credit solutions that work for everyday South Africans, we can extend the digital footprint of our business," he explains.
RCS' ability to provide Game with this online product extension is partly the result of its rapid digital expansion, which has been enhanced by its acquisition of digital credit provider, Mobicred, early last year. Bolstered by Mobicred's robust technology, RCS has succeeded in offering more customers simplicity, safety and convenience when shopping online on credit.
As Lomberg asserts: "This innovation-first mindset is how RCS and its retail partners aim to meet the growing demand for online credit facilities. South Africans have joined the rest of the world in adopting online and mobile shopping. It is our intent as credit specialists to provide solutions that align with the evolving digital payments landscape and changing consumer needs."
"Millennials and Gen-Zs, the digital natives who have inspired greater digitisation in retail, will benefit from a facility that speaks their lifestyle language," Lomberg explains. Therefore, by providing this online credit service, RCS believes that Game will succeed in expanding its reach to younger, digitally savvy consumers.
Game myVirtual Credit will work alongside its existing store card, which will remain effective, offering customers the choice of shopping in-store or online. Applications for virtual credit, which have already opened, can be processed online via a quick and easy paperless system.
Commenting on what this means for the future of Game is Varsha Dayaram, Senior Vice-President of Massmart, who sees the new virtual credit system as a "giant leap in the right direction".
As she concludes: "Onboarding a card-not-present solution is an intuitive move for Game, with research suggesting that South African shoppers are turning to digital for better, more efficient shopping solutions. We're proud to be one of the country's first retailers to pioneer this transition into the digital space and we remain confident that it will lay the groundwork for more customer-centric innovations in future."
MORE ARTICLES ABOUT
RELATED ARTICLES