How to Apply for a Small Online Loan
14 AUGUST 2023
In this article, we give you a step-by-step guide on how you can apply for small online loans through RCS, as well as assess the benefits.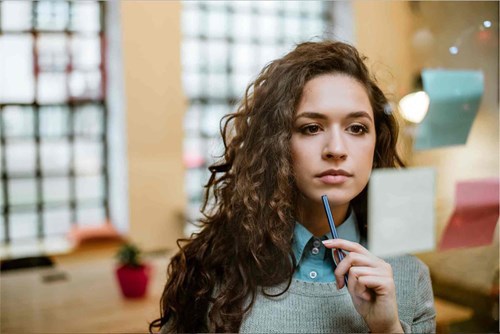 Applying for a small personal loan can be a daunting task if you haven't had much experience with the process, but RCS has taken the right steps to make online loan applications fast and simple. RCS' seamless online loan application process will confirm within minutes whether you qualify for a loan.
Once you submit your application the approval process is fast and if you qualify, your cash will be paid into your bank account within 24 hours. In this article, we'll walk you through the steps to apply for a personal loan, and discuss the benefits and basic terms associated with RCS online loans.
You may need a small loan to purchase something specific like a fridge or to improve your home - to furnish a nursery for a baby on the way, for example. RCS offers personal loans from R2,000 to R250,000, with repayment terms ranging from 12 to 60 months. So depending on your needs there is an option for you.
Step 1: Check your eligibility
Before you apply for a personal loan with RCS, it's important to make sure that you meet their eligibility criteria. To be eligible for an RCS personal loan, you must:
Be a South African citizen or permanent resident
Be over the age of 18
Have a valid South African ID document
Have a regular monthly income of at least R2,000
Have a bank account into which your salary is paid
Have a good credit record
Step 2: Complete an easy online application
With your eligibility confirmed, the next step is to apply. The RCS online loan application form is quick and easy to complete, and should only take a few minutes of your time. You'll need to provide your personal details, employment details, and banking details, as well as information about the loan amount and repayment term you've chosen.
Step 3: Submit your supporting documents
As part of the online loan application, you'll need to submit your supporting documents. We will need a copy of your ID document, proof of address, and proof of income. You can upload these documents directly as part of the application. We also have convenient options like the ability to automatically access your bank statements so that you don't have to upload them. The process is simple and easy.
Step 4: Sit back and relax
After you've submitted your loan application and supporting documents, RCS will do the rest. Your application will be reviewed and your information verified, at which point a full approval will be granted should everything check out.
Benefits of applying for an RCS personal loan
There are several benefits to applying for a personal loan with RCS, including:
Quick and easy online loan application process
Personalised interest rates based on your credit profile
Flexible repayment terms to suit your budget
No early settlement fees
Access to the RCS shopping network, which offers exclusive deals and discounts
Other things to know about RCS personal loans
While RCS personal loans offer many benefits, it's important to be aware of the terms and conditions associated with the loans. Some of the key terms and conditions include:
Interest rates vary depending on your credit profile, and the loan amount and repayment term you choose.
Fees and Penalties may be charged if you miss a payment or default on your loan.
RCS will conduct a credit check and may require additional information or documentation before approving your loan application.
The loan amount and repayment term you're approved for will depend on your credit profile, income, and other factors.
RCS reserves the right to decline your loan application if you don't meet their eligibility criteria, or if they determine that you're not able to afford the loan repayments.
When considering whether to apply online for a personal loan, it is important to weigh up your need for the loan, against what you responsibly can afford to pay back and how this will impact on your monthly budget. A loan can be a huge help, whether you are planning home renovations, a once-in-a-lifetime trip or a wedding, provided it is managed responsibly.
Disclaimer: Nothing in this article should be construed or relied on as advice of any sort by RCS. The information is accurate as of the time of writing, but may be subject to reasonable deviation from sources relied on.
MORE ARTICLES ABOUT
RELATED ARTICLES