Now is the time to take charge of your credit
12 AUGUST 2023
Our CFO, Marinè van Brakel, recently wrote an article on bbrief.co.za about how to take control of your credit during these uncertain times. Here are the main take-outs.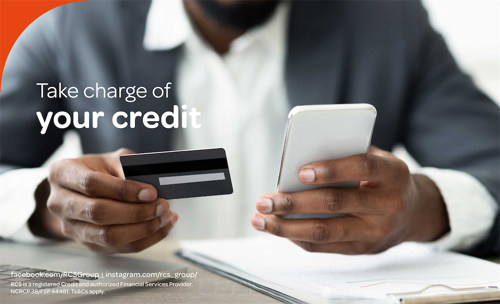 GET TO KNOW YOUR CREDIT SCORE
Van Brakel says that even though you can't control the outbreak of a global pandemic or the economic fallout, useful tools can help you manage your finances. The first step is knowing your credit score. This can be done by visiting a credit bureau like TransUnion or Experian.
MAINTAIN YOUR EXISTING DEBT REPAYMENTS
It is always important to stay on top of your debt repayments, even during a financial crisis, to ensure your credit rating is not negatively affected. Van Brakel suggests cutting back and making necessary lifestyle changes, or being proactive and making appropriate arrangements with your credit providers.
PAYMENT HOLIDAYS ARE NOT ALWAYS THE ANSWER
Payment holidays are extensions of when debt is due, but they usually come with a higher cost of credit. Although payment holidays are sometimes necessary, Van Brakel stresses that it is always important to weigh up the pros and cons before agreeing to what might seem like a great solution to an immediate problem.
It's more important than ever to get to know your credit score and learn to manage your finances well. For the full article, visit: https://www.bbrief.co.za/2020/07/20/manage-your-credit-before-it-manages-you/
MORE ARTICLES ABOUT
RELATED ARTICLES