Which smartwatch should you buy?
24 AUGUST 2023
A smartwatch may be the most stylish – and most useful – piece of tech you buy this year. Here's what you need to know.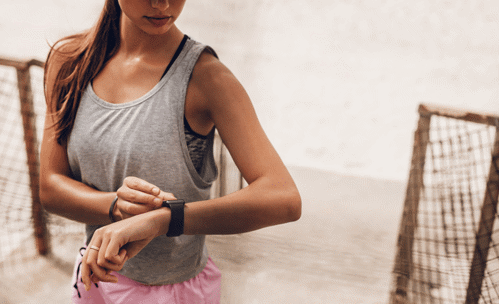 Remember the days when, instead of checking your phone every two seconds, you'd flick your wrist and check your watch? Smartwatch technology gives you the best of both of those worlds, keeping you informed, organised and connected all day long. Smartwatches are now available at a wide range of price points, letting you splurge or save on the one you want. Before you buy, though, it's worth asking yourself a handful of questions that'll help you choose the right one for you.
WHAT ARE YOU USING IT FOR?
Smartwatches have a huge range of functions, from measuring your workout or tracking your run/walk/swim to fitness tracking to checking your location, notifying you about incoming calls, emails, messages, giving you social media updates, giving you breaking news updates, checking the weather report, playing music, or even – believe it or not! – telling the time.
It's also worth considering smartwatches for the younger members of your family – the chunky, childish Doki Kids GPS tracker smartwatch (R2 990, DionWired, pictured) ain't pretty, but it's the kind of watch your kids will actually wear – and the tracking system, two-way voice calling and iOS and Android compatibility make it a worthwhile investment in your child's safety.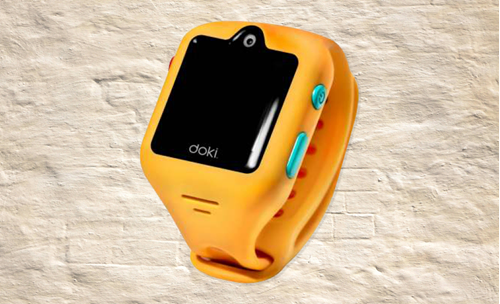 IS IT COMPATIBLE?
First, make sure your smartwatch will actually work with your smartphone. An Apple Watch like the Apple Watch Series 2 42mm (R7 499, Incredible Connection, pictured) will do just about anything your iPhone can do… but only if your iPhone is within WiFi or Bluetooth range, and only if you actually have an iPhone.
But system compatibility between your smartwatch and your smartphone (iOS to iOS, or Android to Android, for example) is just the first consideration. If you're buying a smartwatch that's primarily a fitness tracker – like, say, the Fitbit Blaze (R3 489, Makro, online only) – then make sure it'll work and sync and record those valuable lifestyle points with your medical aid's mobile app. Not all smartwatches or fitness trackers do… as some customers have found to their cost.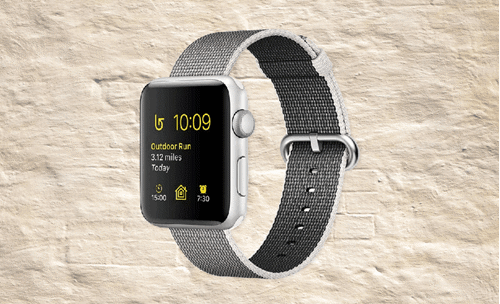 WHAT'S THE BATTERY LIFE?
You know how some smartphones only last a day before they need to be recharged? Now imagine that same frustration with your watch. The chunky and feature-packed Samsung Gear S3 Frontier (R5 990, DionWired, pictured) promises up to four days of battery life, while the more utilitarian Garmin Vivoactive HR (R4 990, DionWired) or Fitbit Surge (R3 990, DionWired) both promise about double that. But – just to use these fitness-focused smartwatches as examples – the Gear S3 has superior screen quality and better apps than the other two. So what you win in battery life, you'll often lose in cool functionality. The gorgeous-looking Apple 38mm, with its Space Black stainless steel case and link bracelet (R17 990, DionWired) is utterly beautiful and has basically everything you would ever want in a smartwatch… but it only offers about 18 hours of battery life.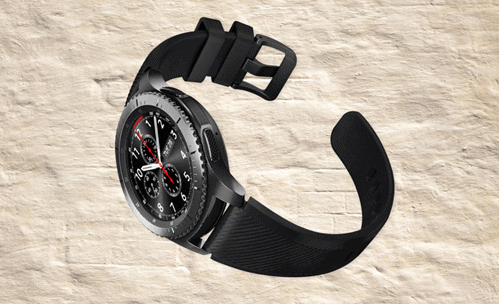 WHAT'S THE INTERFACE LIKE?
For pure usefulness, again we turn to Samsung, whose Gear S3 and Gear S2 Classic Black (R4 999, Incredible Connection) feature a round touchscreen face along with a smart rotating bezel, which you turn to scroll through menus. Meanwhile, the Apple Watch S2 42mm (R7 499, Incredible Connection), with its squarer face, has an OLED Retina display, which gives a beautifully clear picture.
DOES IT LOOK GOOD?
The Apple Watch Series 2 38mm (R9 889, Incredible Connection), with its Space Grey aluminium case and black woven nylon strap, certainly looks good… but there's something to be said for the elegance of the Samsung Gear S3 Classic (R5 990, DionWired), which looks like the sort of dress watch you'd find at Arthur Kaplan or American Swiss. As smartwatches move from the gym to the boardroom, their style and design are becoming more and more refined – and that's good news for anybody who wants their wearable tech to look good!
USE YOUR RCS CARD TODAY
Swipe your RCS Card, and invest in a smartwatch that'll look good and give you all the convenience you need. The RCS shopping network covers over 23 000 retailers, including some of South Africa's leading tech stores. If you don't yet have an RCS Card – click here to apply.
* Prices were correct at time of publication, and are subject to change.
MORE ARTICLES ABOUT
RELATED ARTICLES